A thread of all the crab foods you can get in the Baltimore area! 🦀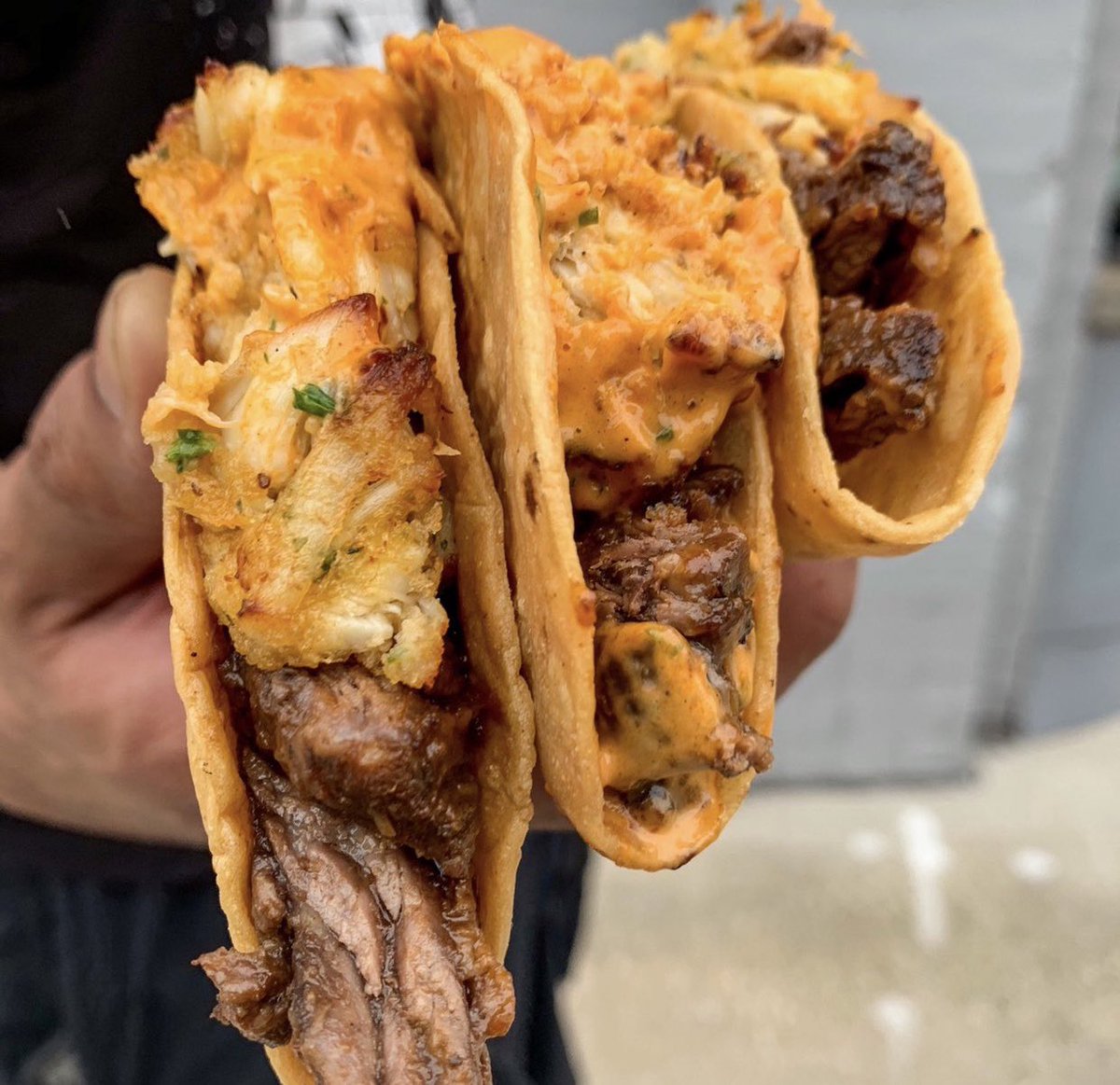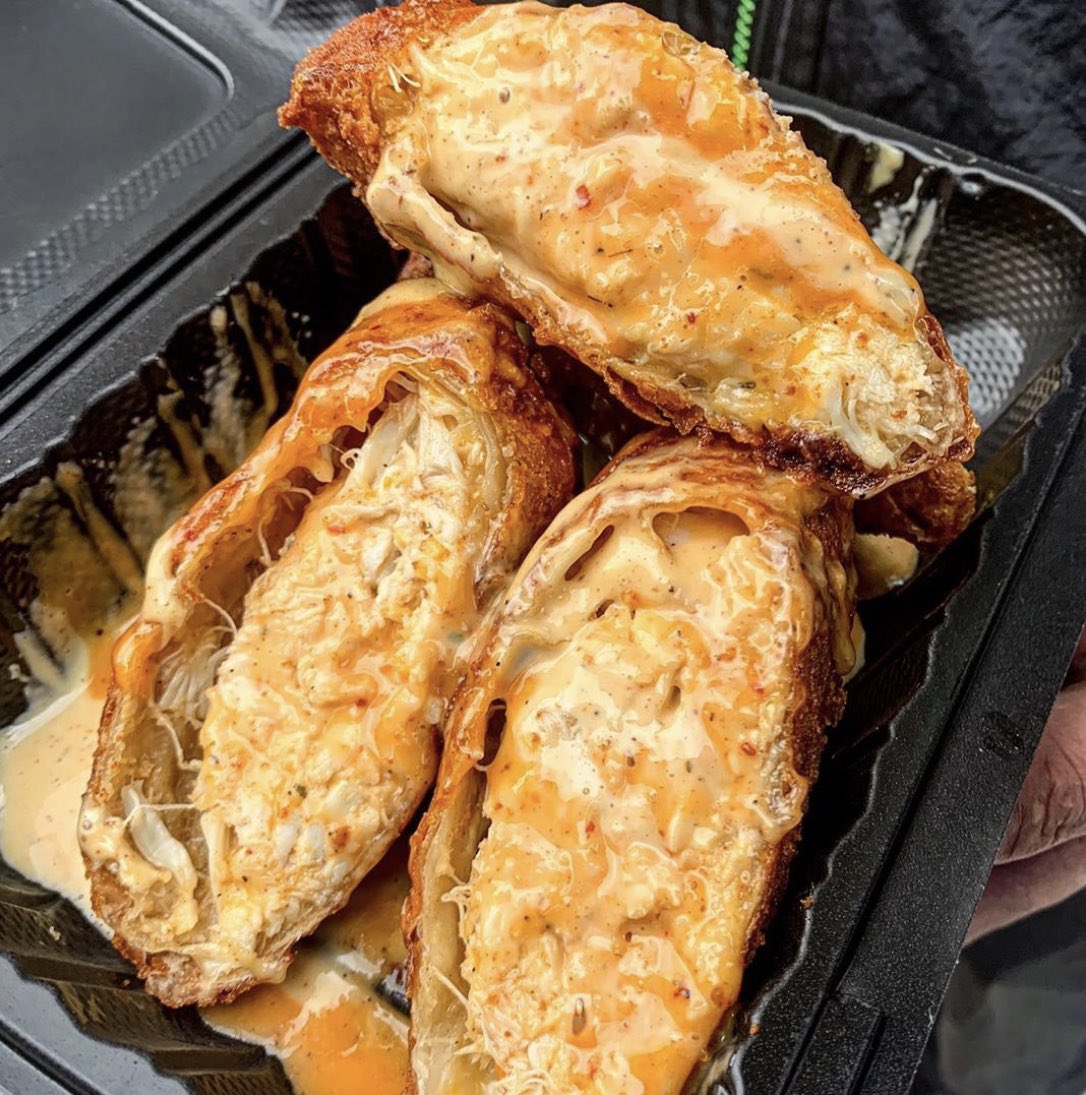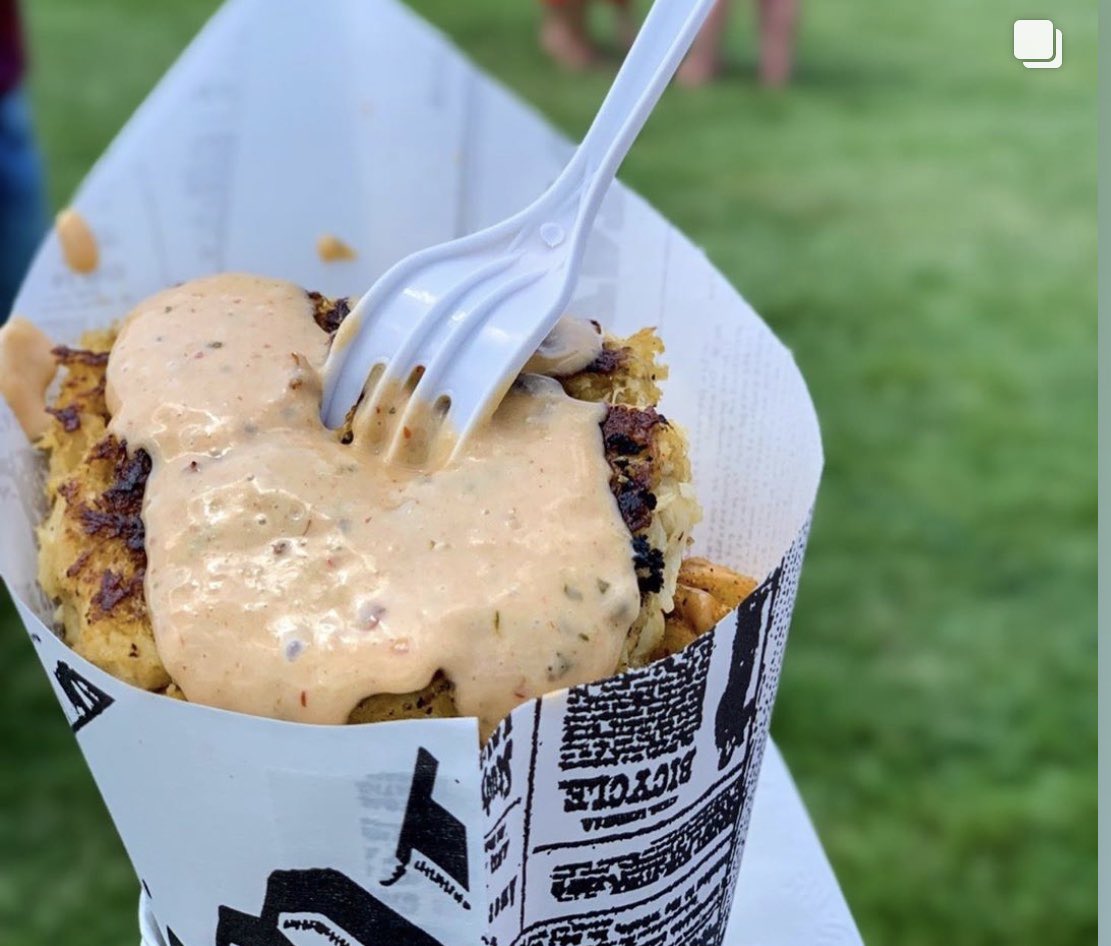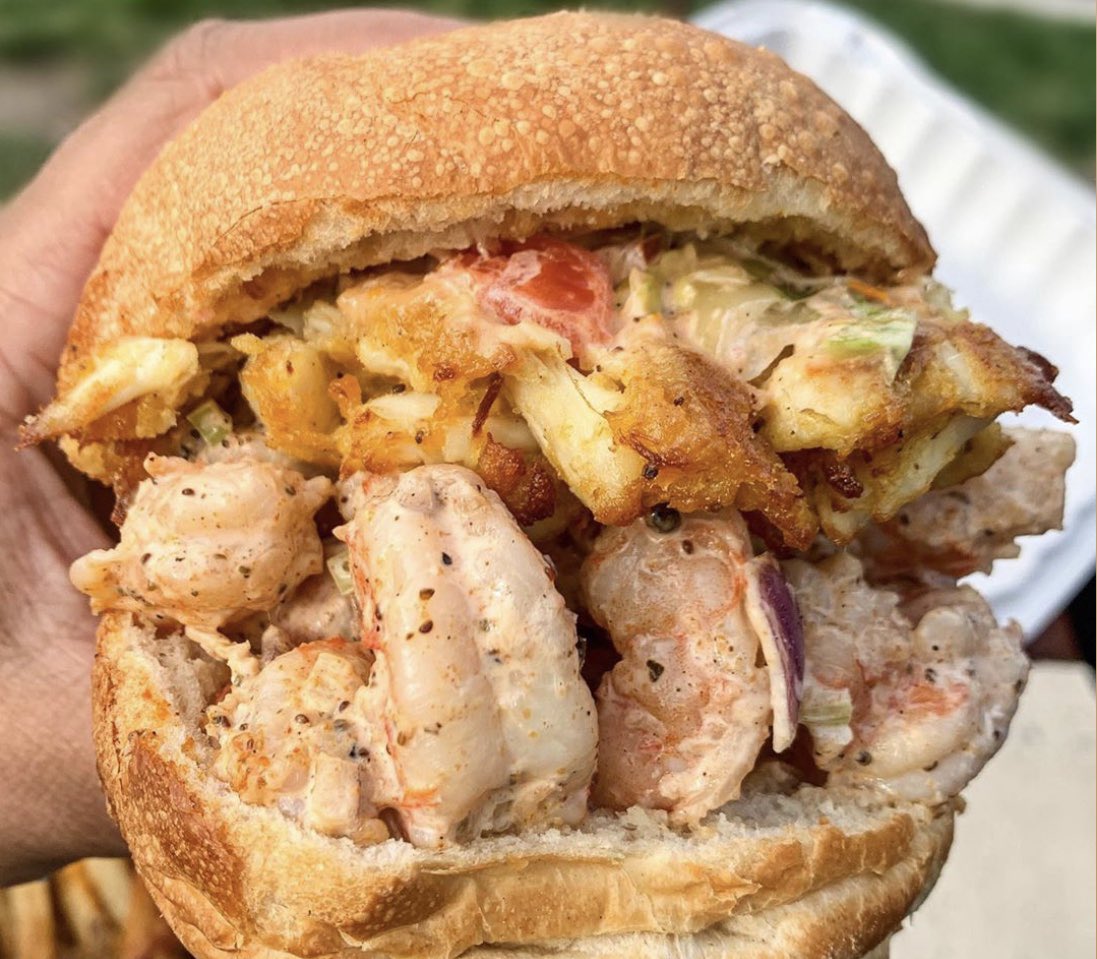 Crab cake egg rolls - Papi Cuisine
1928 Fleet St, Baltimore, MD 21231

New restaurants are popping up with these on their menu every day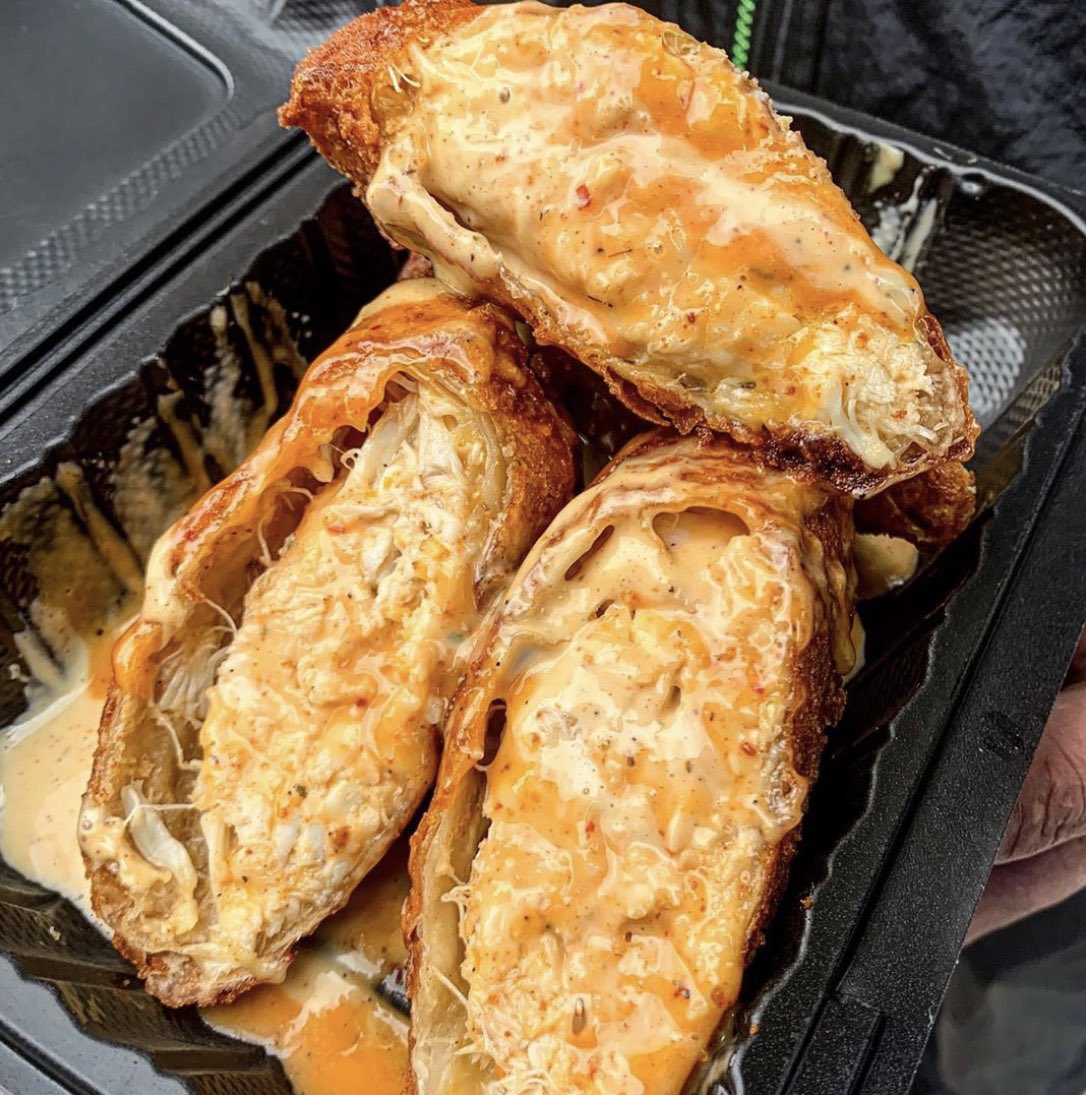 Crab tacos - Hungry like a Wolfe/ Red Star (it's a chef's special that isn't always on the menu)
906 S Wolfe St, Baltimore, MD 21231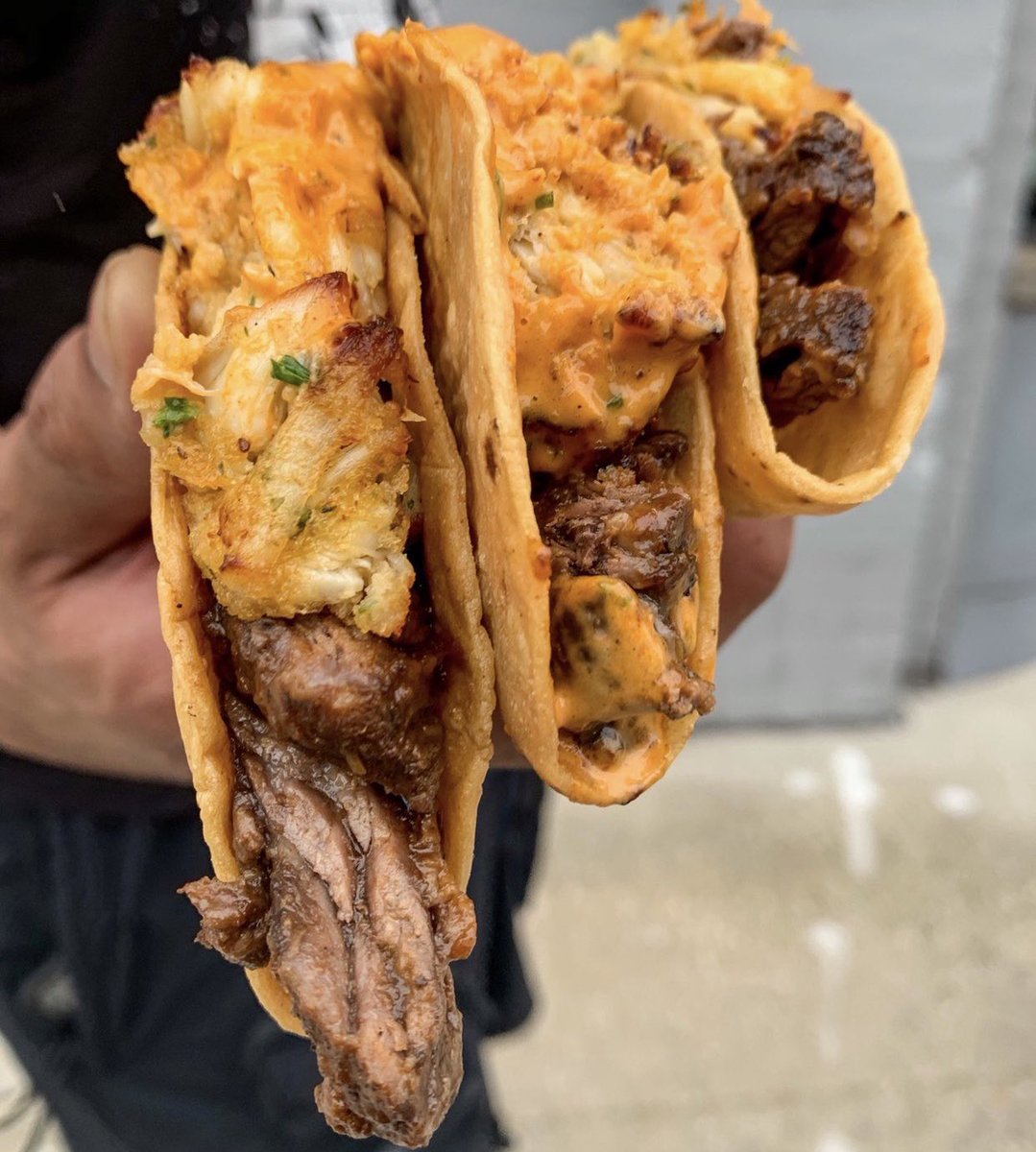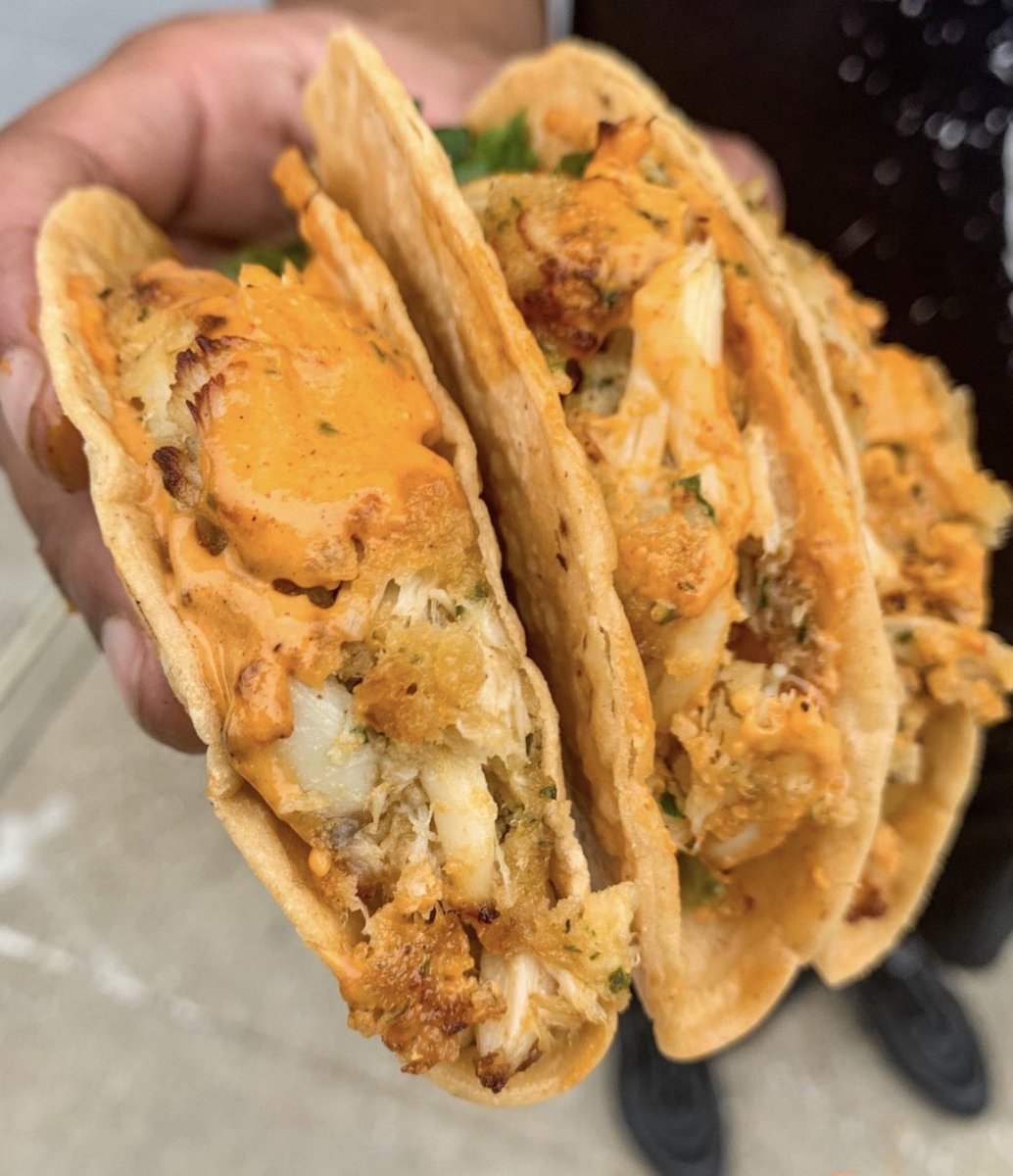 Of course...Crab cakes!
Koco's and Soul Kuisine (and everywhere else in MD 😊)
4301 Harford Rd, Baltimore, MD 21214
203 E North Ave, Baltimore, MD 21202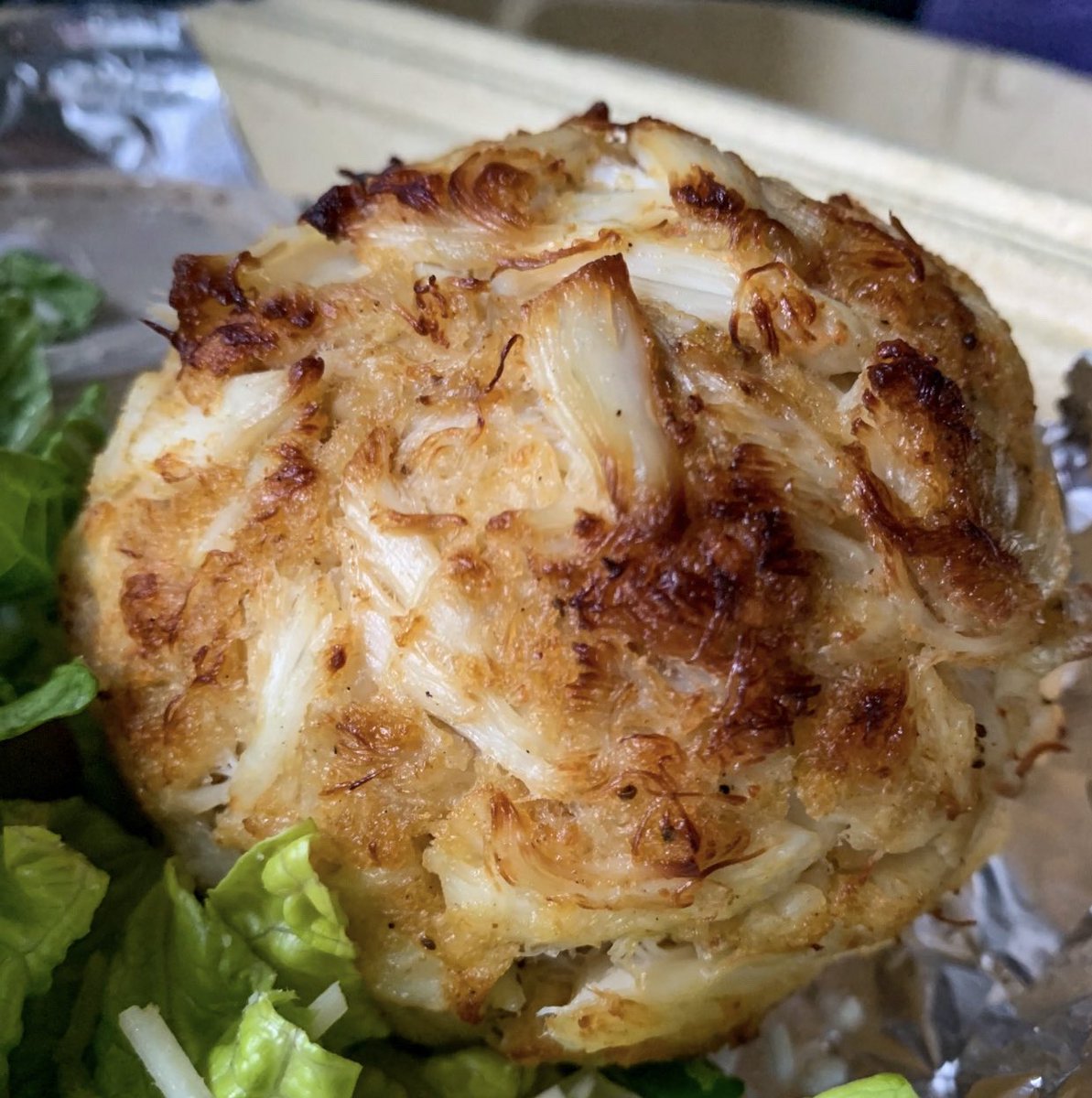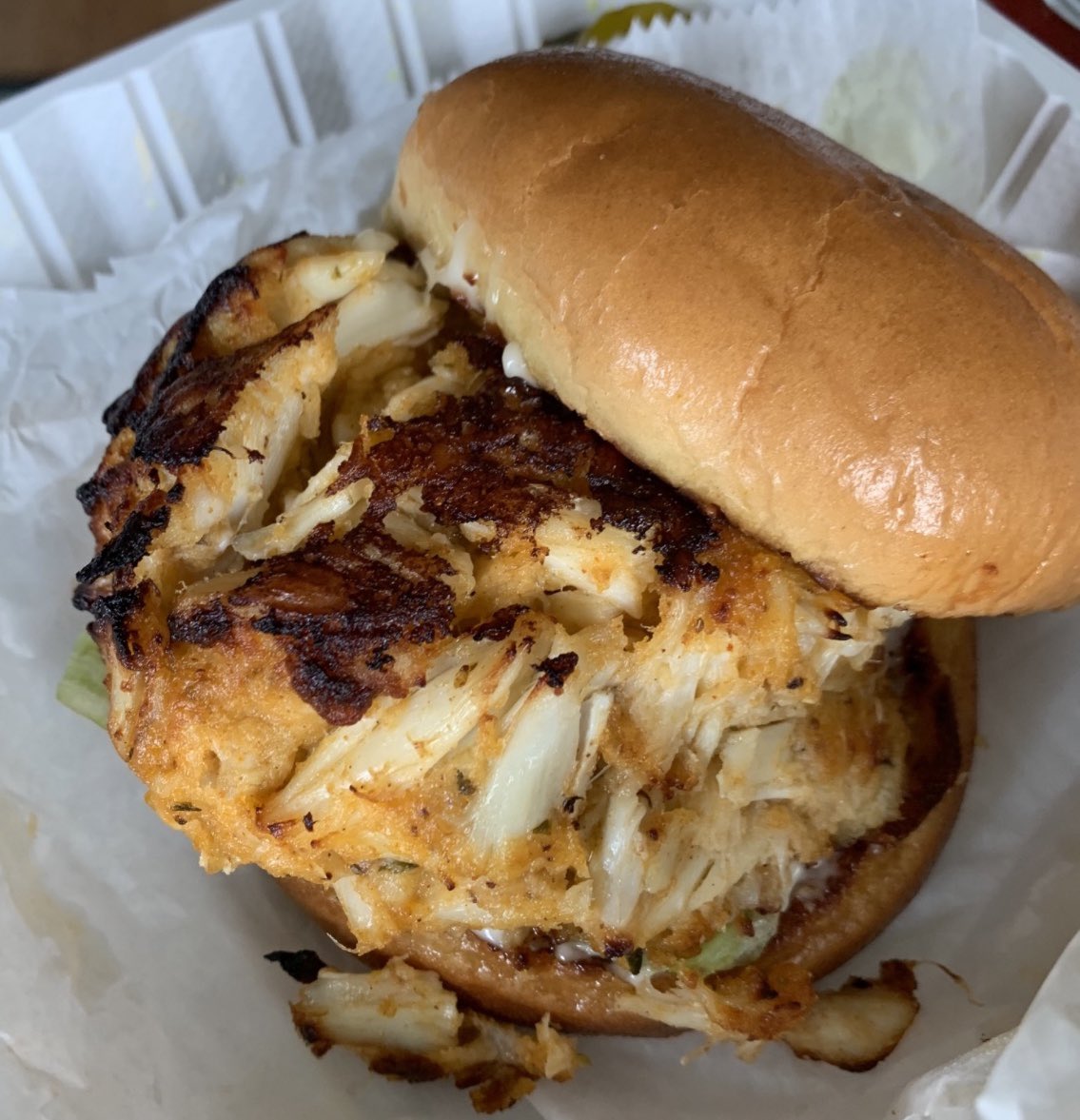 Bmore Club (crab cake & shrimp salad sandwich)- Barracuda's (a special at this restaurant but lots of places sell a sandwich like this)
1230 E Fort Ave, Baltimore, MD 21230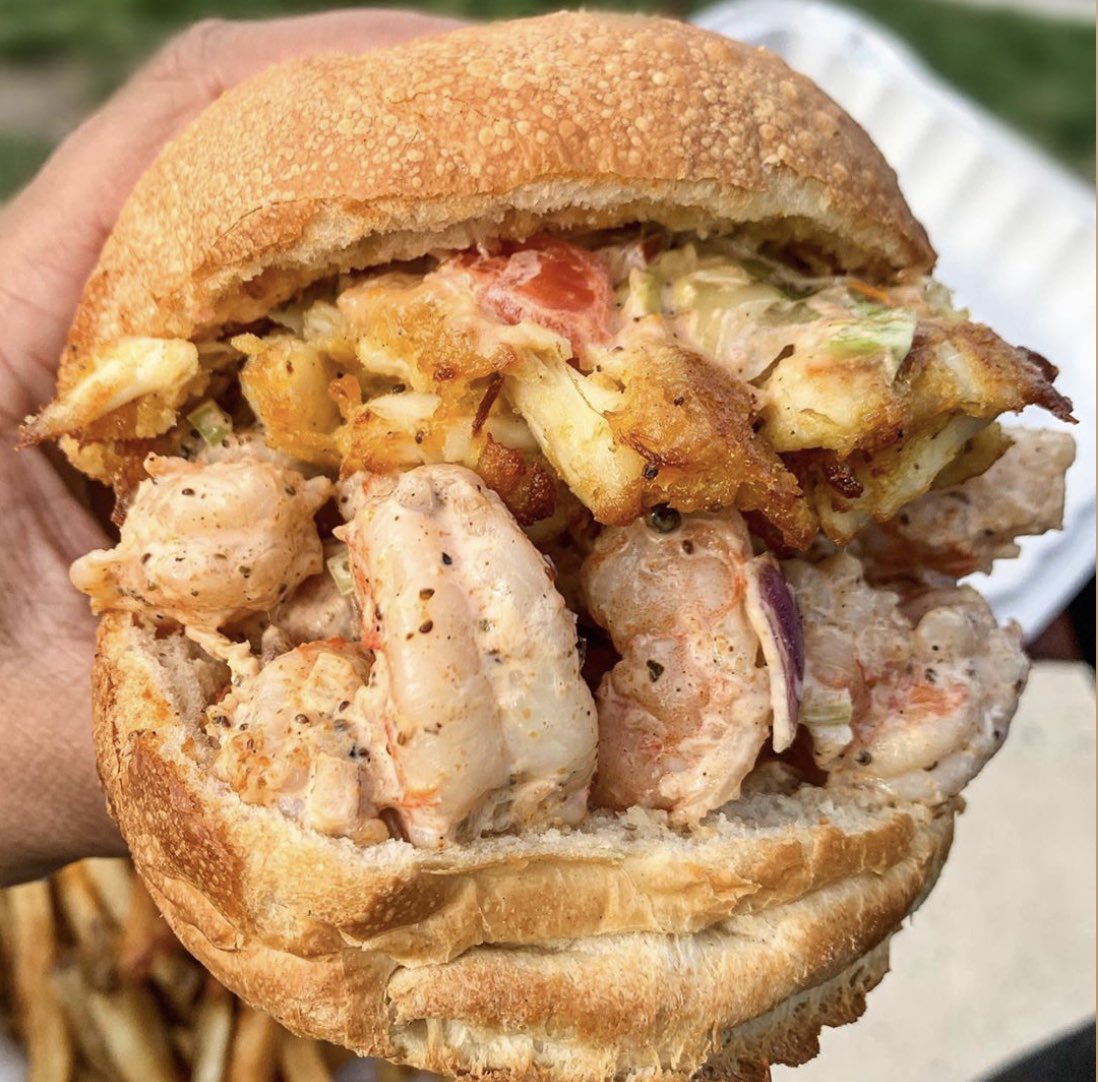 Crab cone- Gypsy's Truckstaurant
3515 Clipper Mill Rd, Baltimore, MD 21211

Has a food truck and a location inside of the Harbor East Whole Foods too!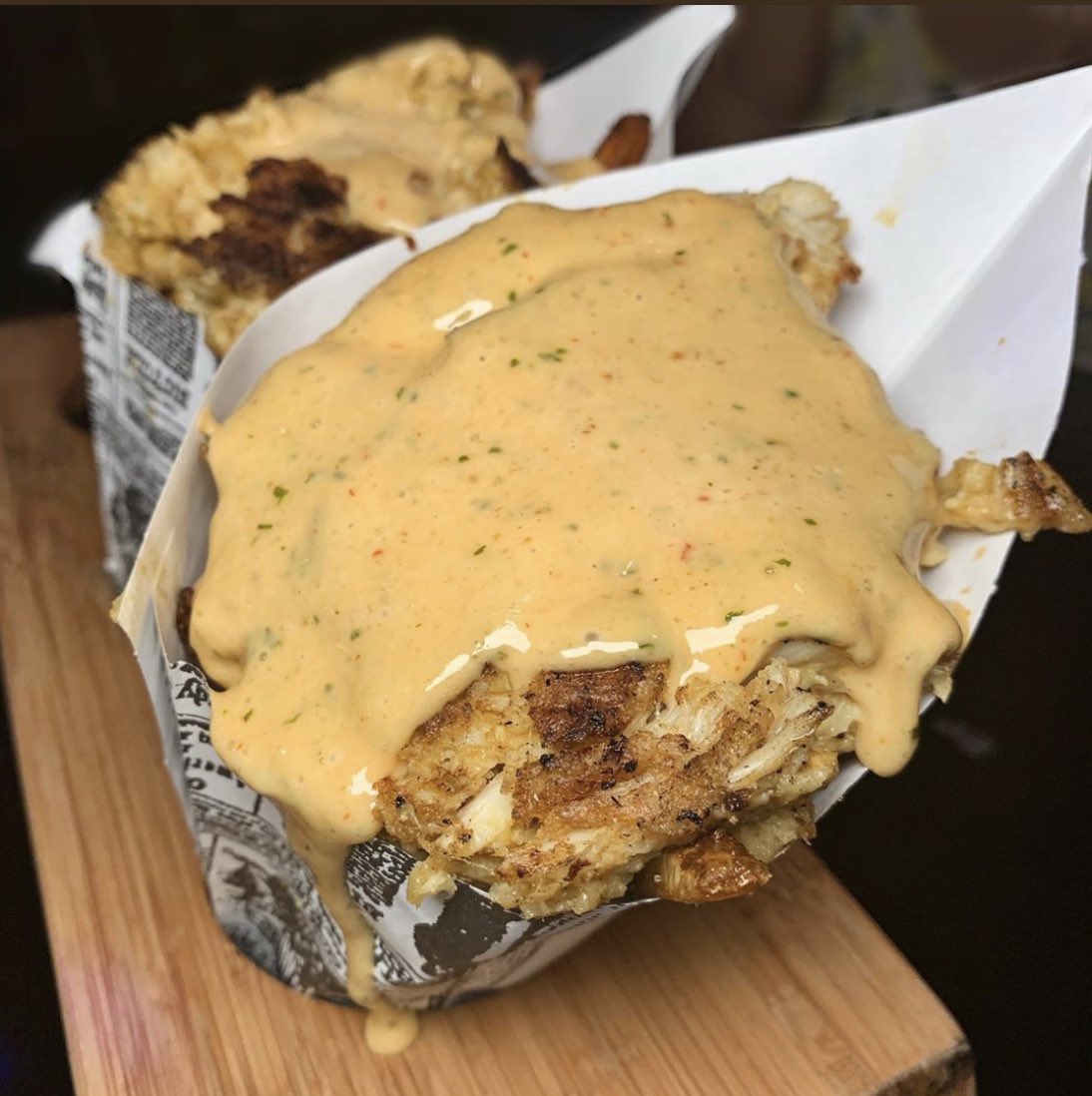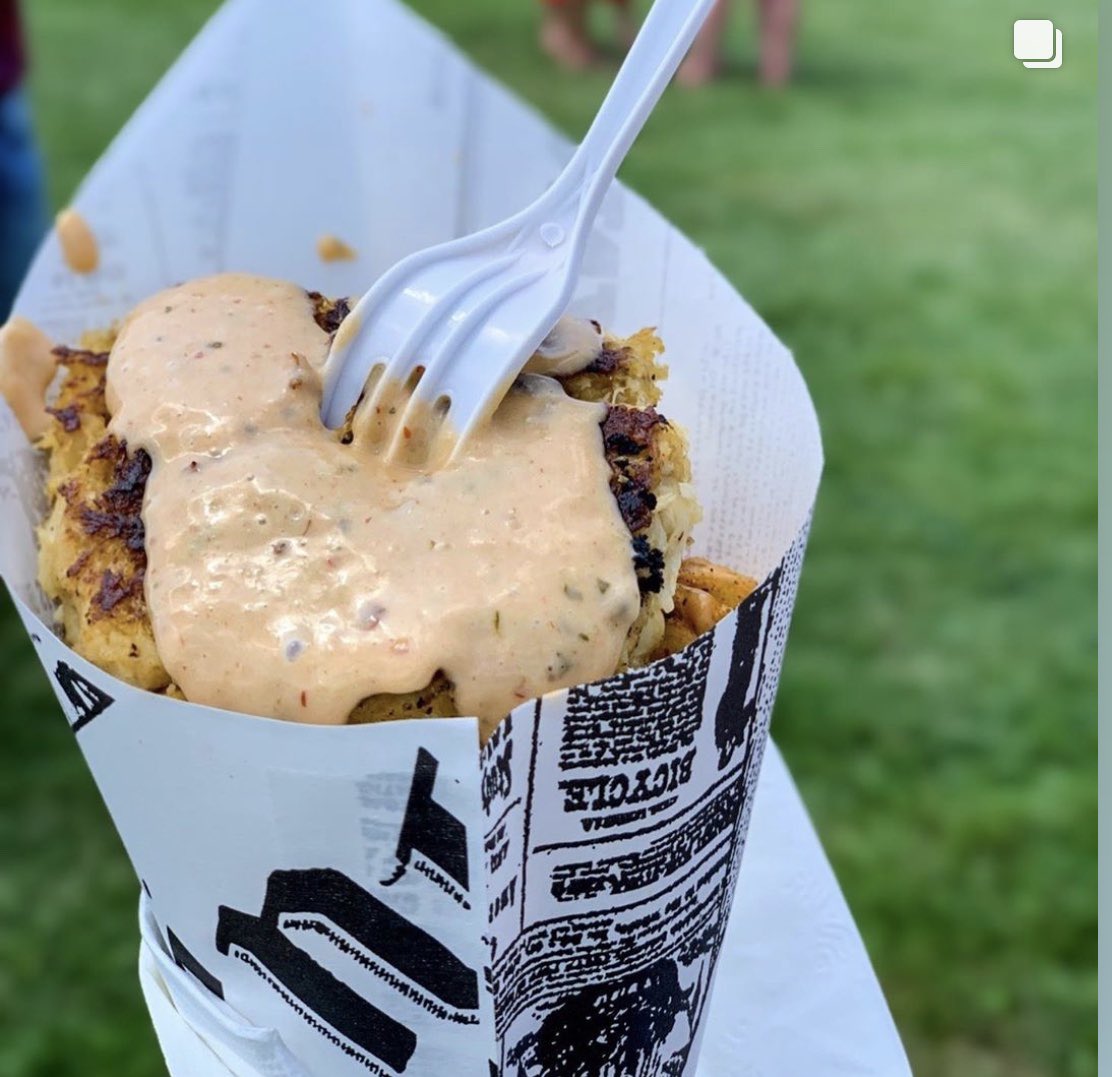 Crab pretzel - 📸 from Nick's fish house but a very popular appetizer in MD
2600 Insulator Dr, Baltimore, MD 21230

(Sorry for the old blurry photo😂)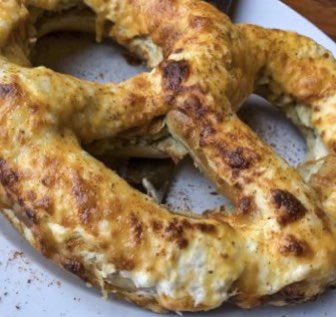 Crab pies (hand pies) Crust by Mack
3300 Clipper Mill Rd, Baltimore, MD 21211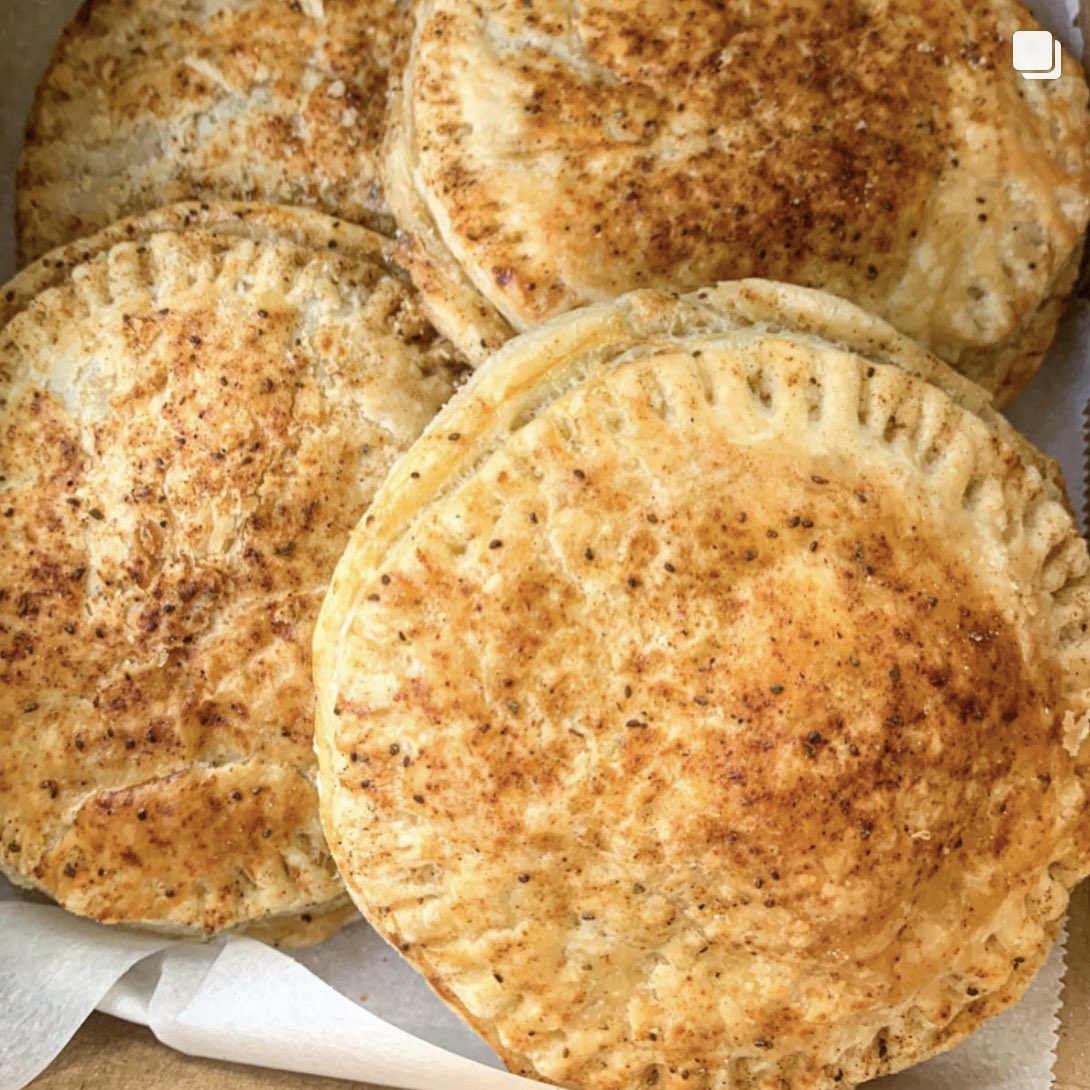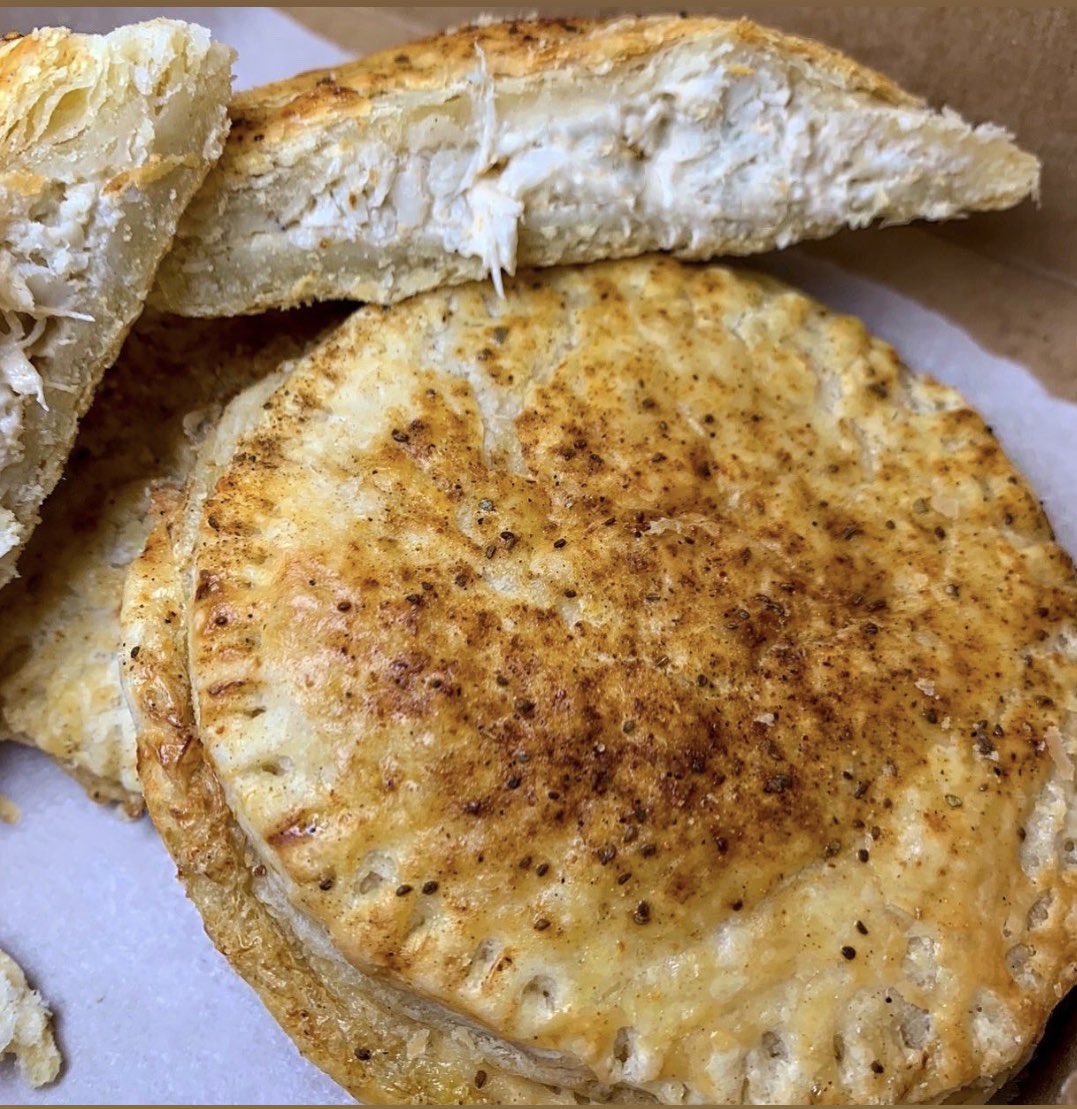 Crabby Potatoes-iBar (Capital lounge and Taste This also have good ones. Better ones imo)
2118 Maryland Ave, Baltimore, MD 21218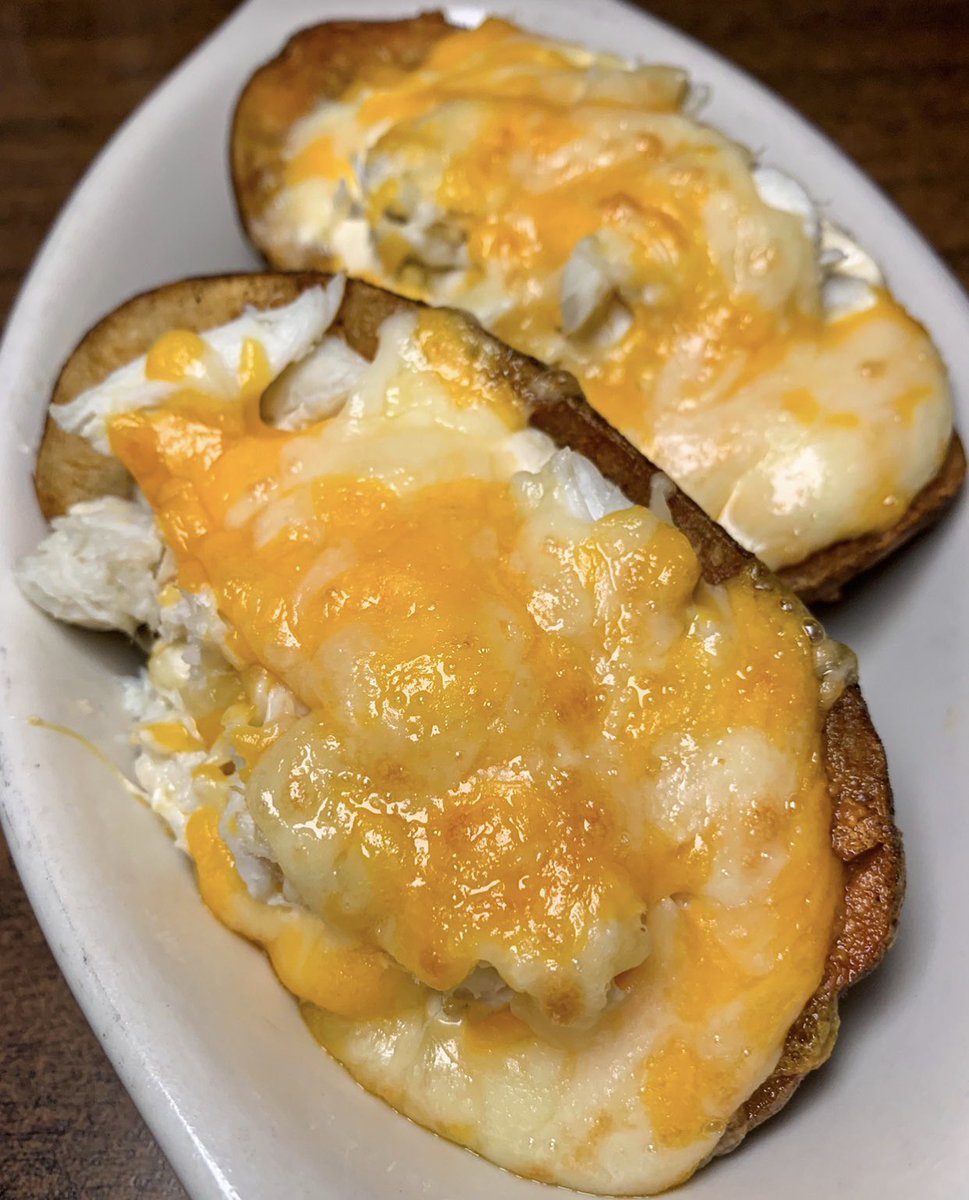 Crab Cocktail- Milton Inn (CLOSED bc of pandemic. Once I find a new spot with a good crab cocktail, I'll let everyone know)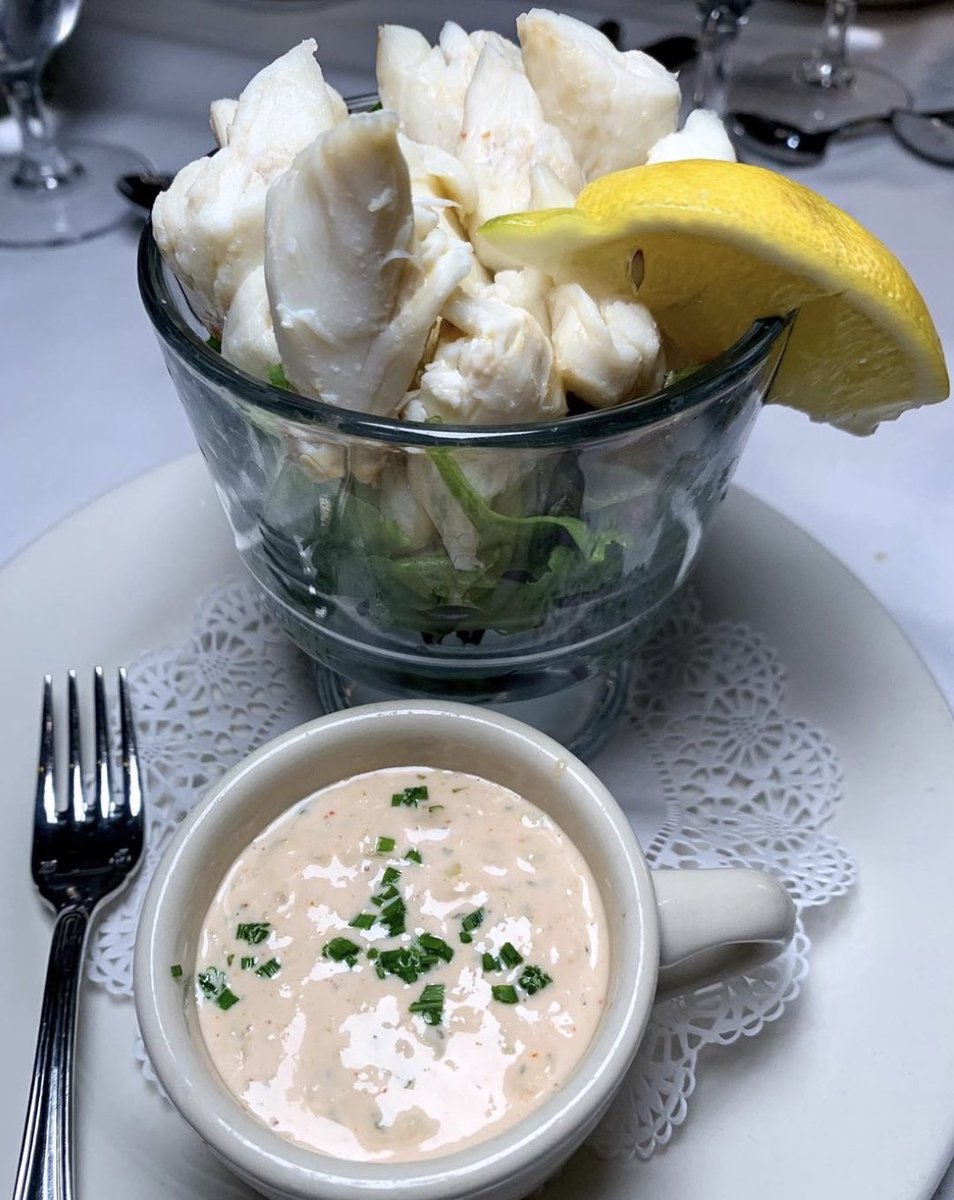 Crab Soup/Cream of Crab- Koco's Pub and many other places
4301 Harford Rd, Baltimore, MD 21214

📸 is cream of crab and half & half (half crab soup, half cream of crab soup)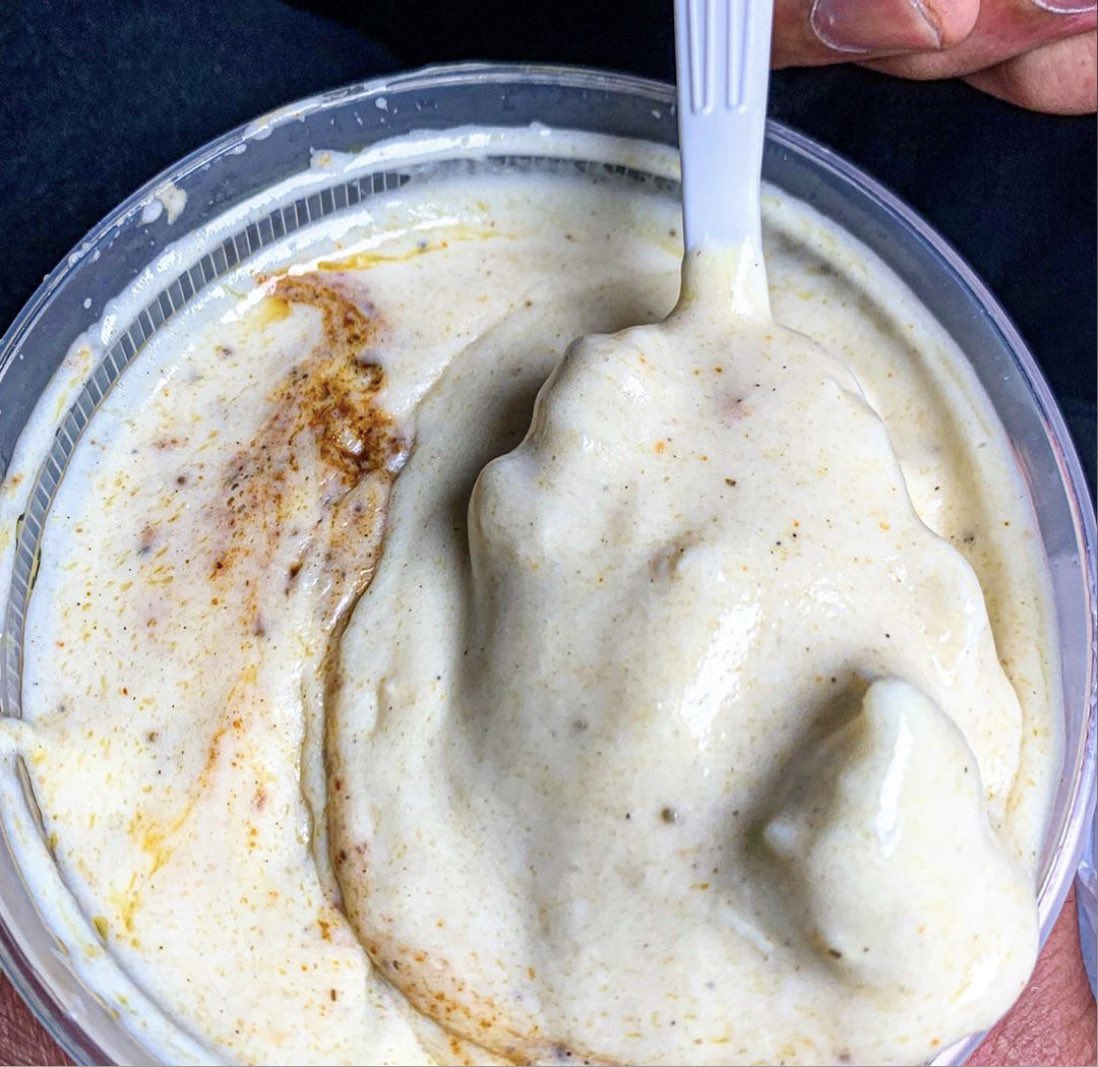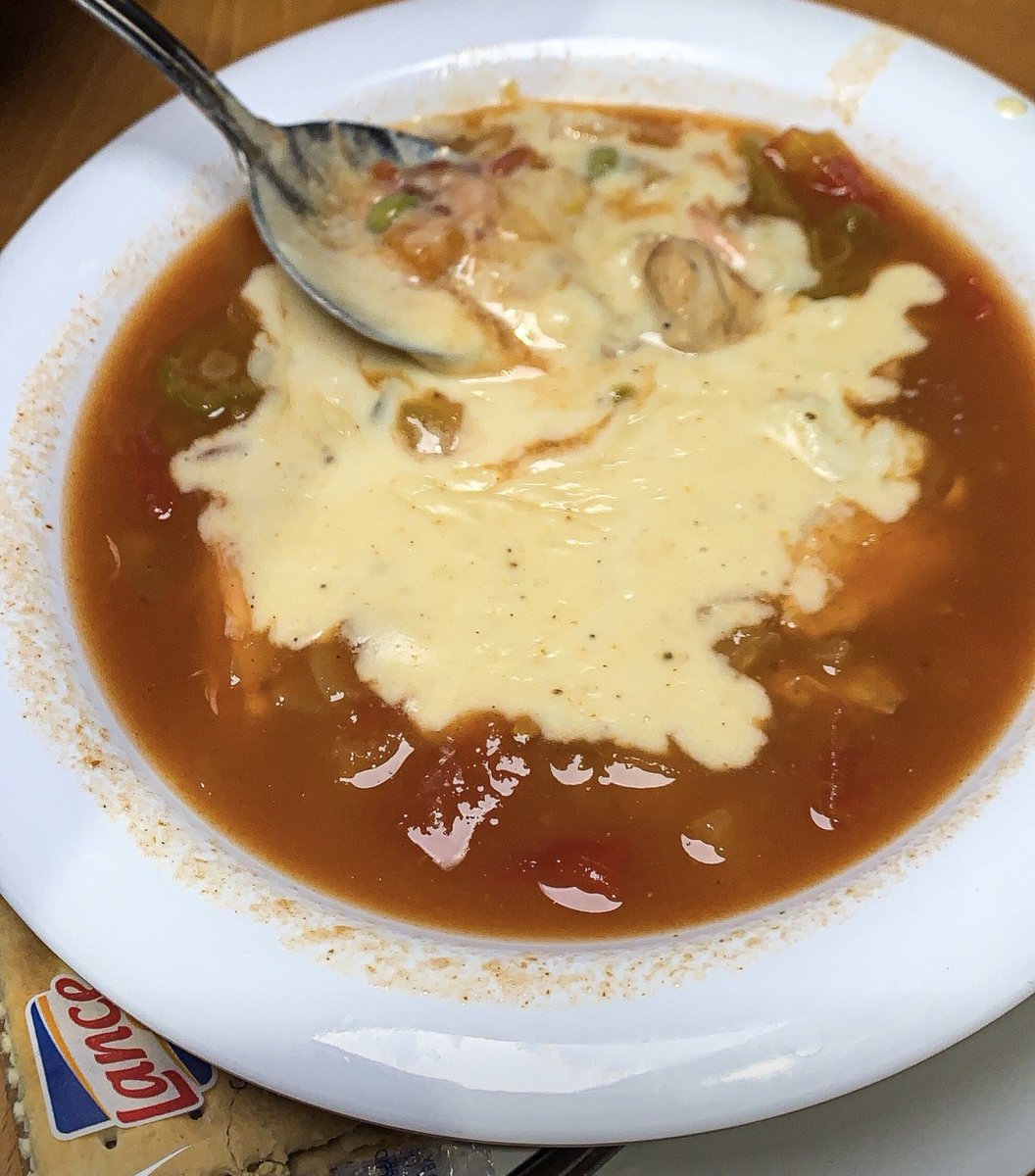 Sweet Baby Jesus (scrambled)- Blue Moon Cafe
1621 Aliceanna St
1024 Light St

Comes with Hollandaise sauce (asked for mine on the side)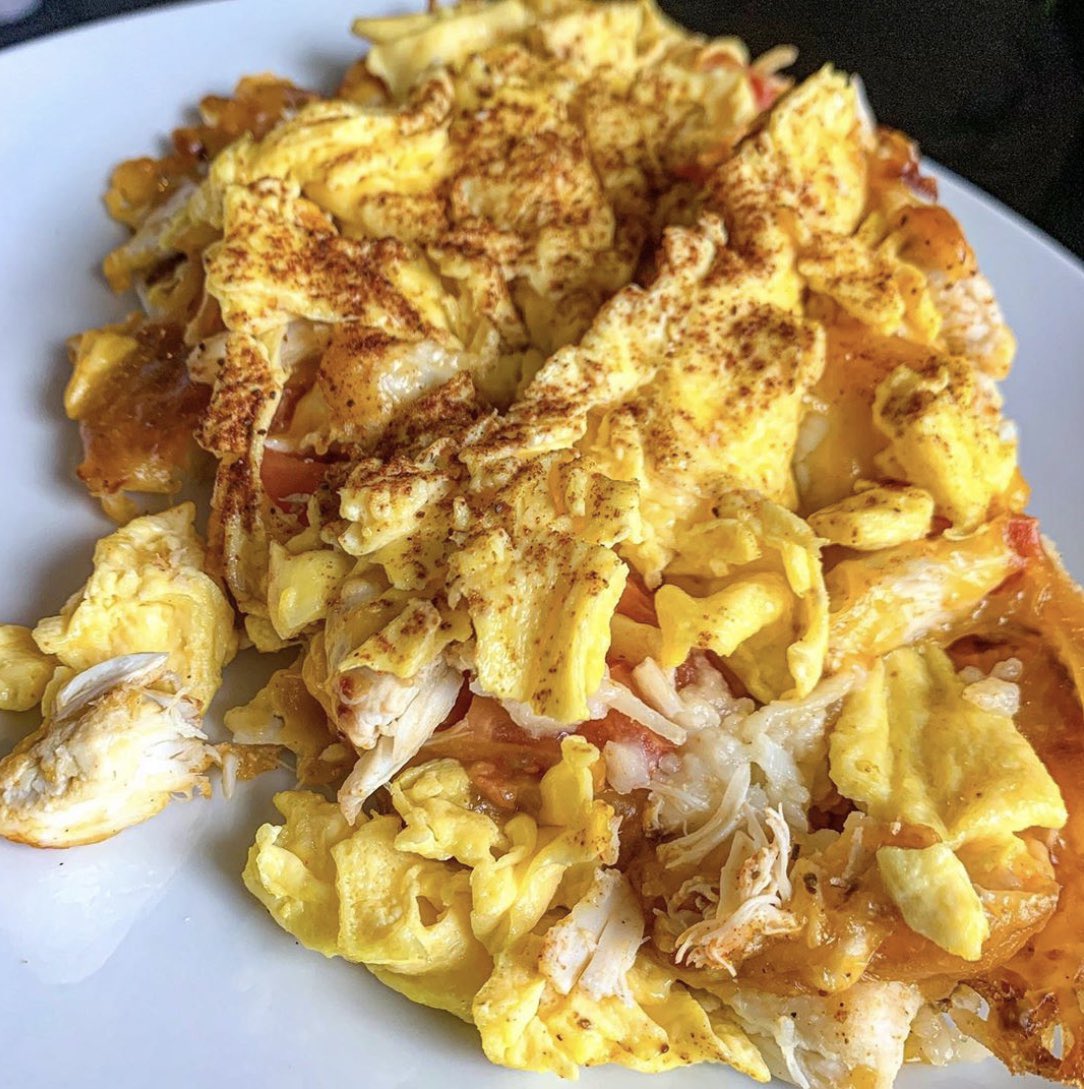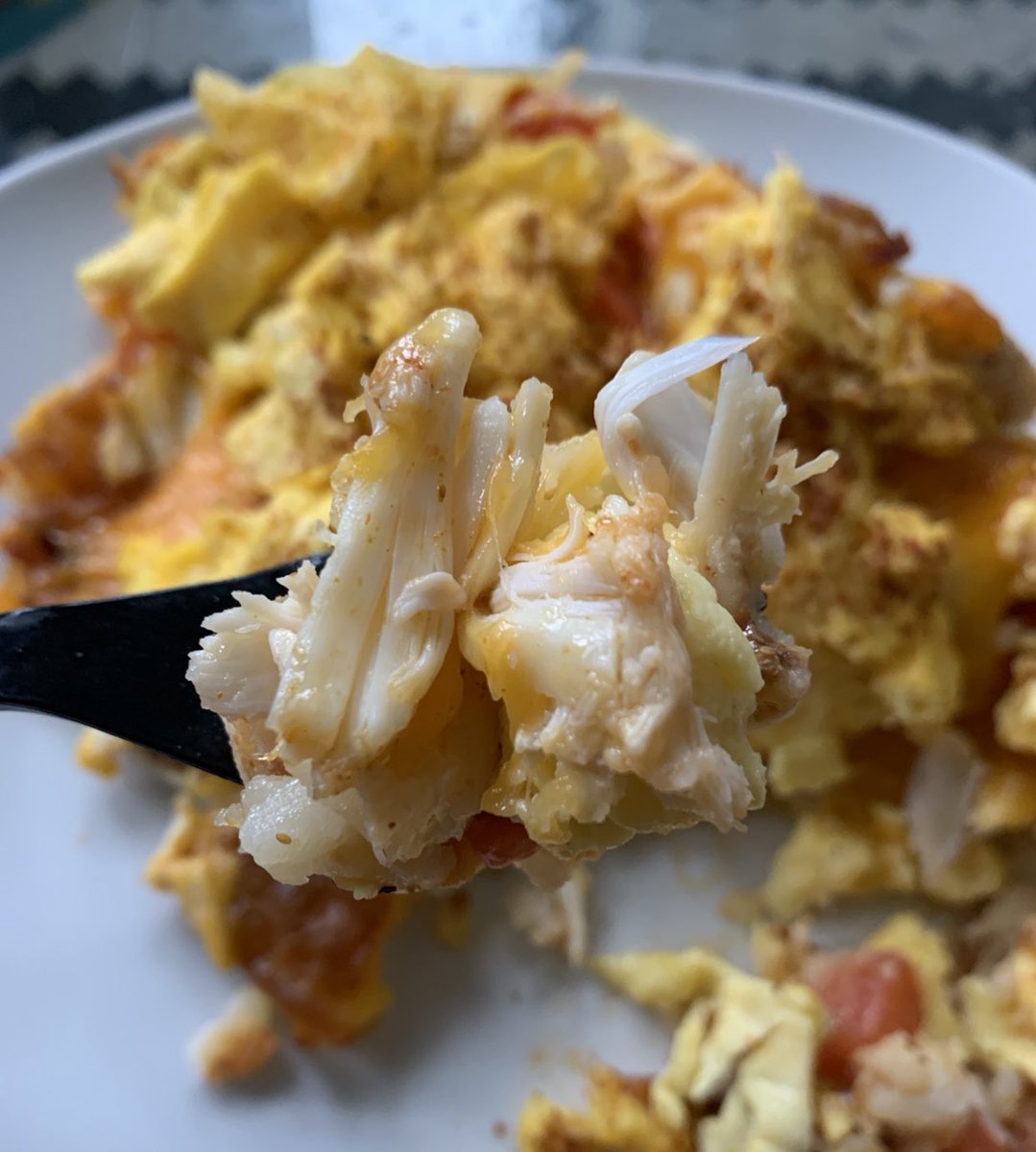 Crab/ Chesapeake Benedict- 📸 from Le Bistro Du Village but you can get this dish at tons of other places)
1609 Sulgrave Ave, Baltimore, MD 21209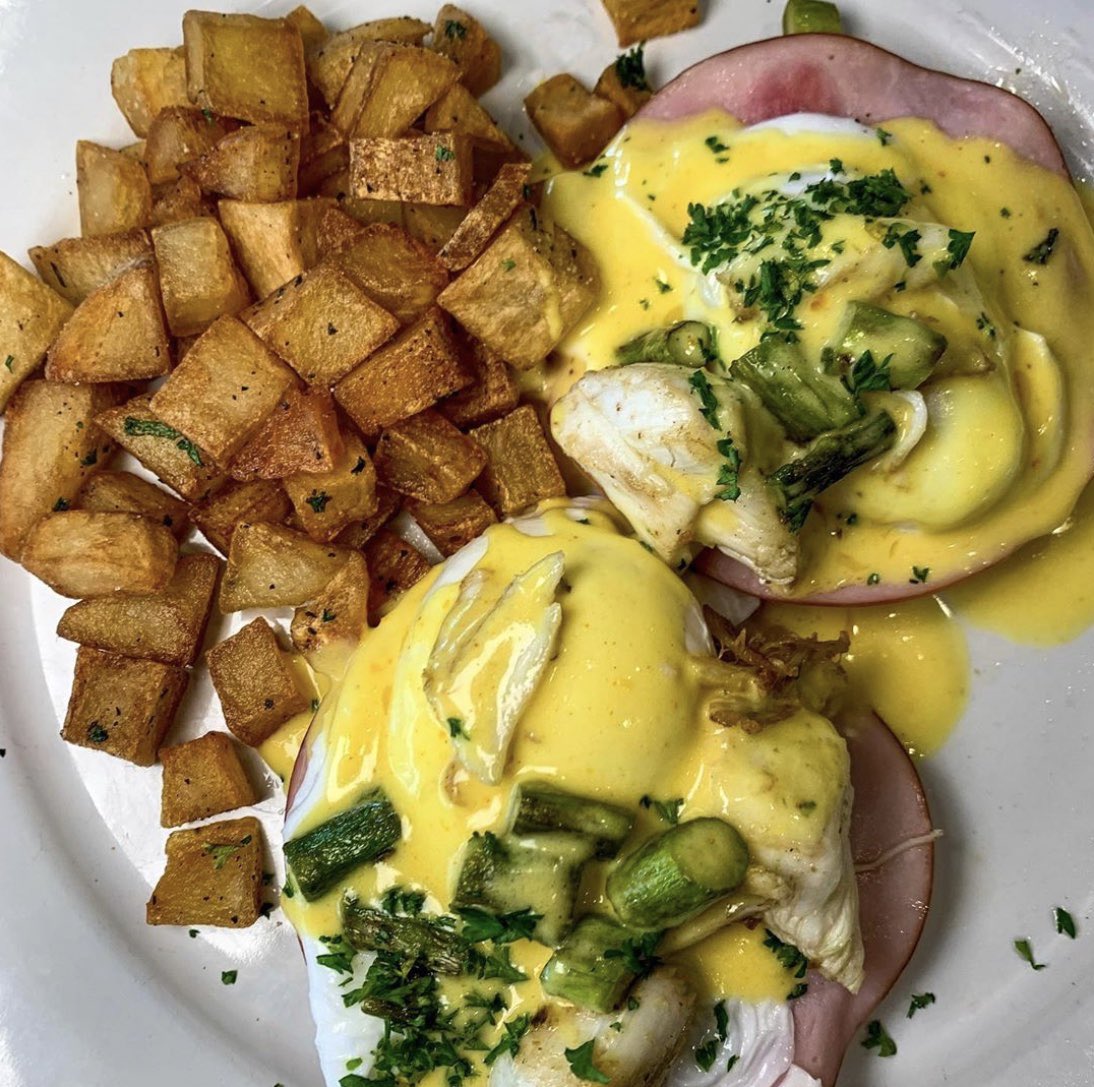 Crab Cake Alfredo- Soul n Krab House
5820 Johnnycake Rd, Baltimore, MD 21207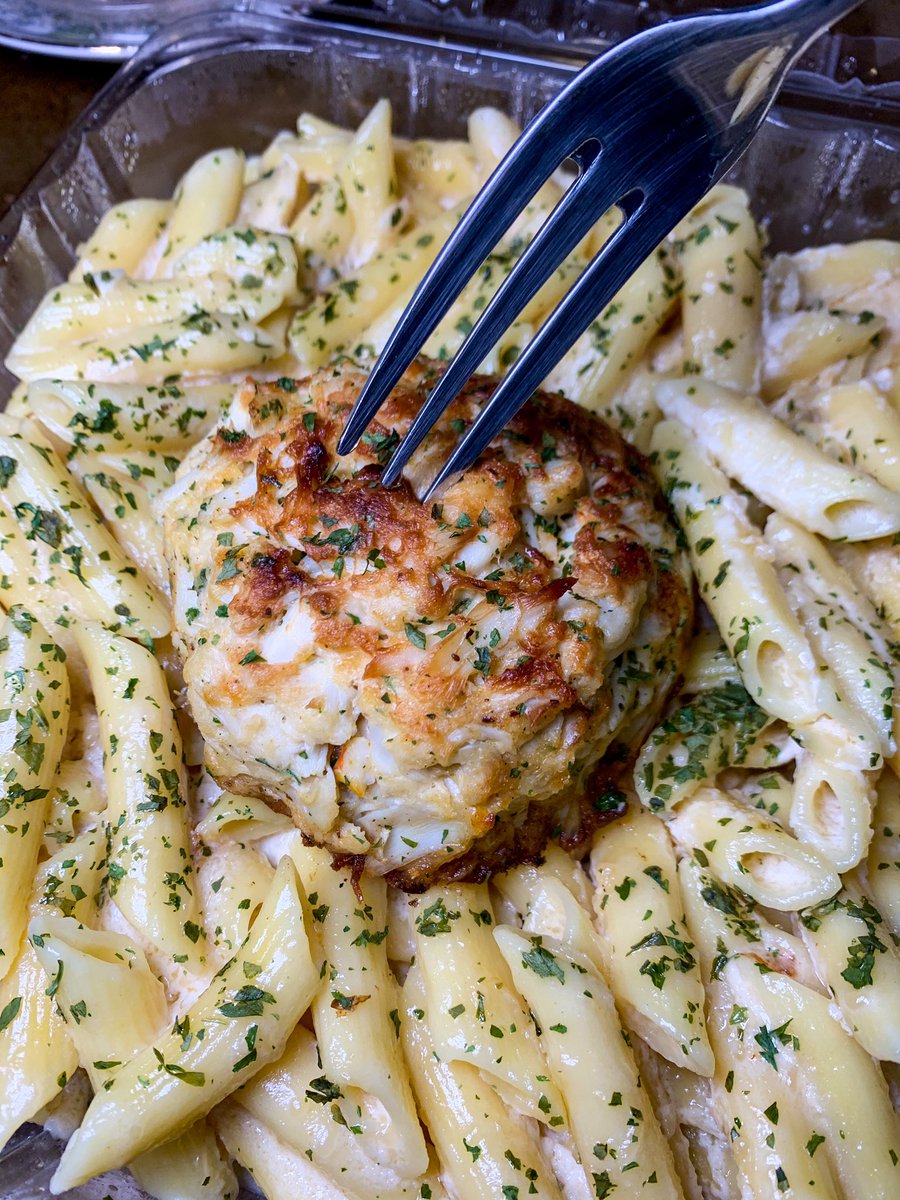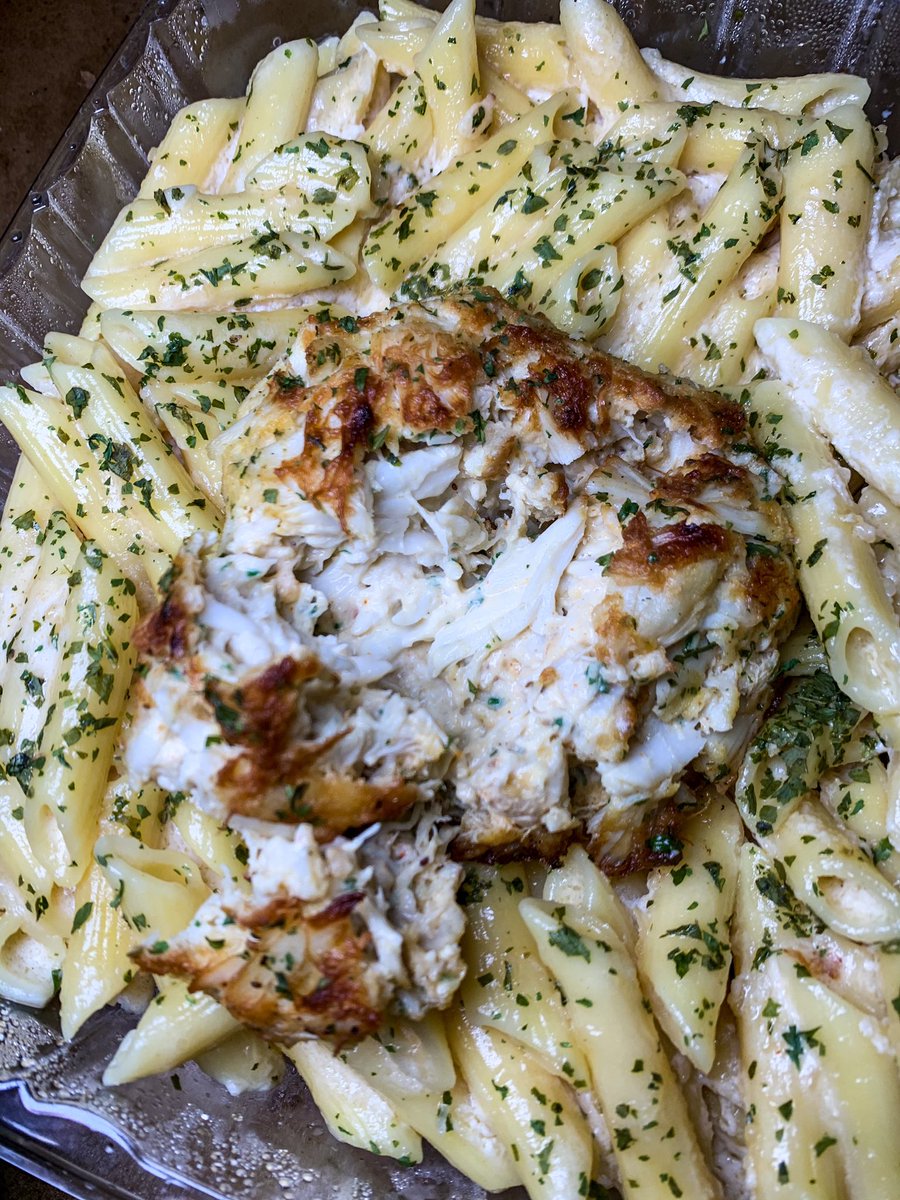 Linguine w/ an Old Bay seasoned Crab Sauce- Brendali Italian Ristorante
1022 Light St, Baltimore, MD 21230

Yes, I included this one specifically because they use a little old bay lol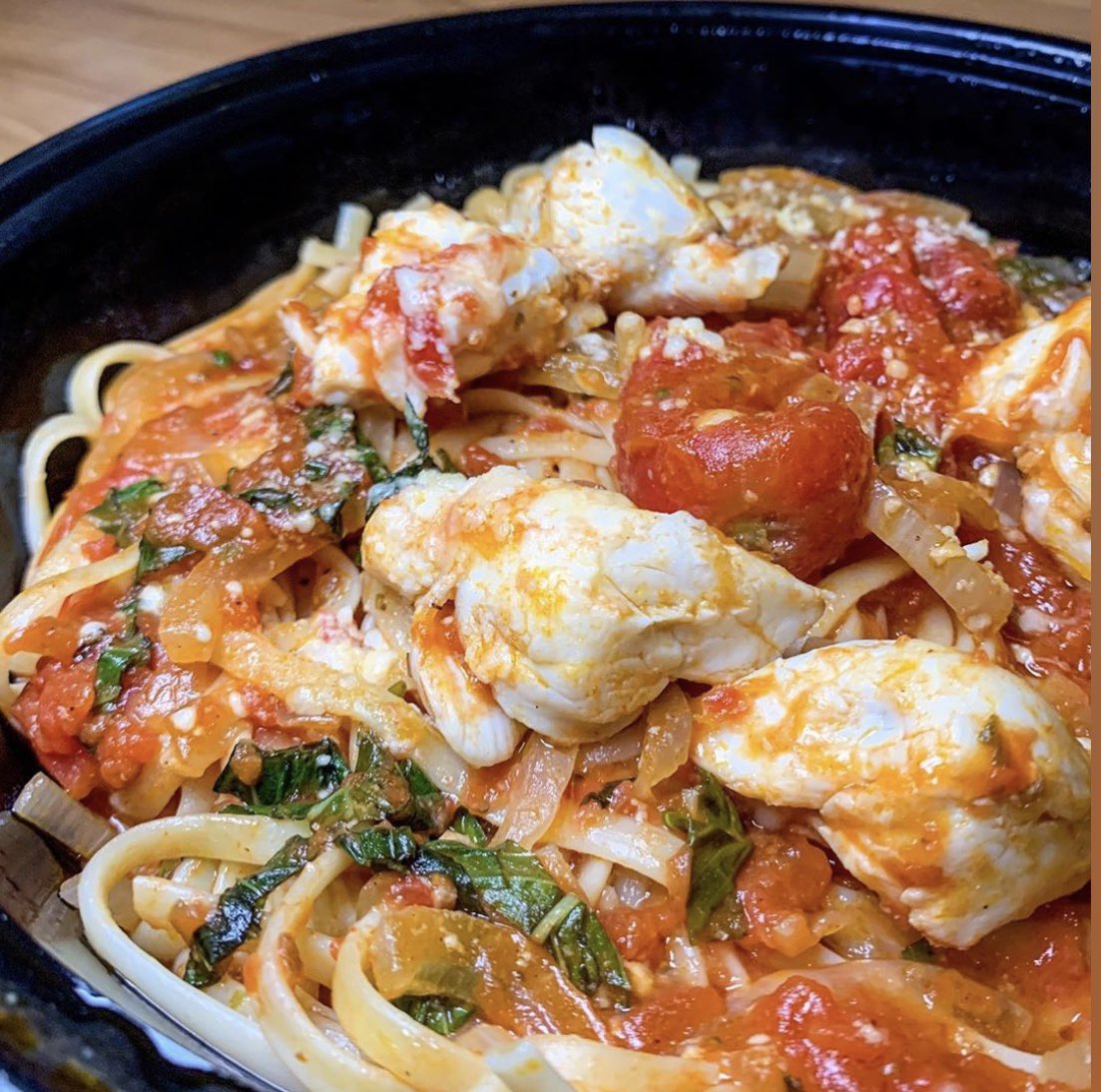 Crab pizza -Slice on The Avenue and Matthew's Pizza
8137 Honeygo Blvd, Nottingham, MD 21236
3131 Eastern Ave, Baltimore, MD 21224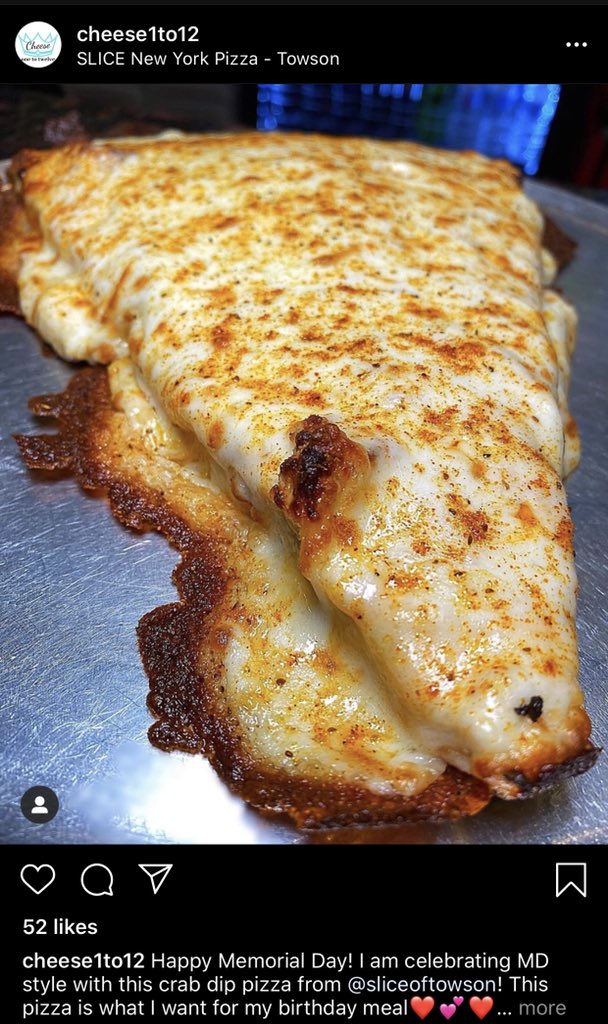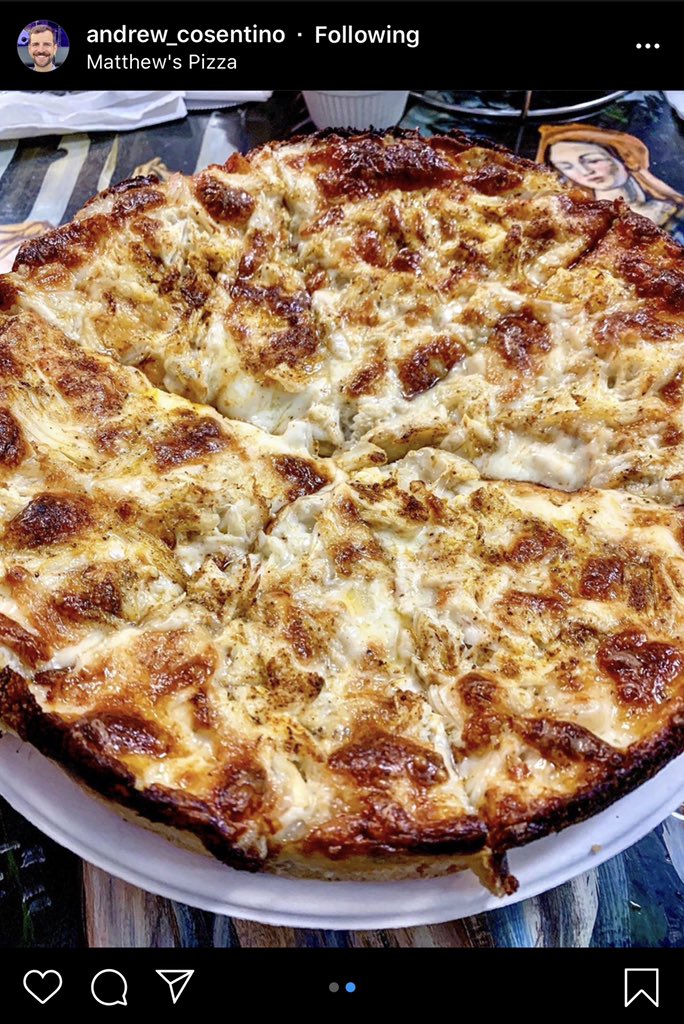 Crab Dip- 📸 from Blue Hill Tavern but on almost every menu in the area
938 S Conkling St, Baltimore, MD 21224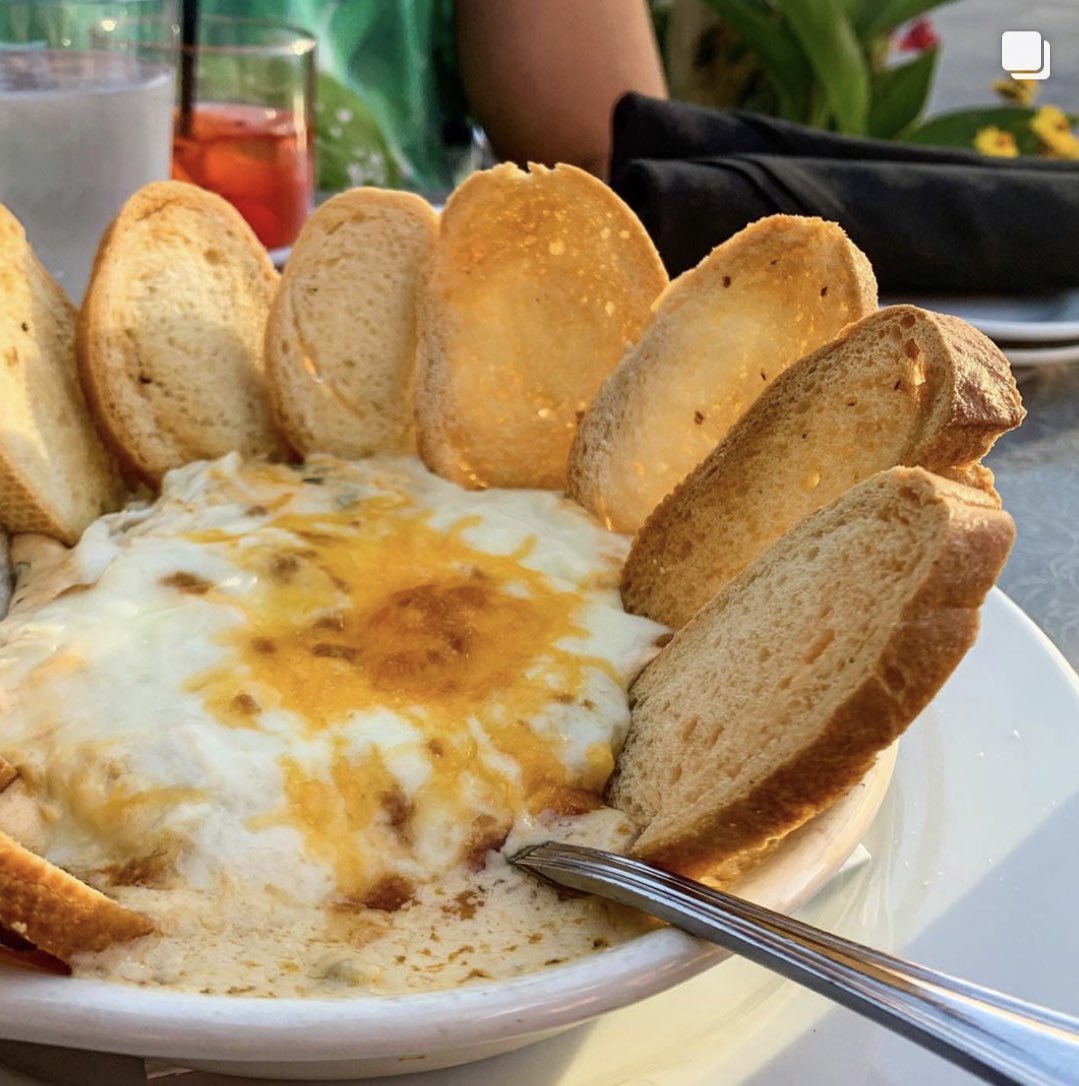 Steamed Crabs- you can find great ones at so many places. (Conrad's, LP Steamers, Soul n Krab House, Nick's Fish House, etc.)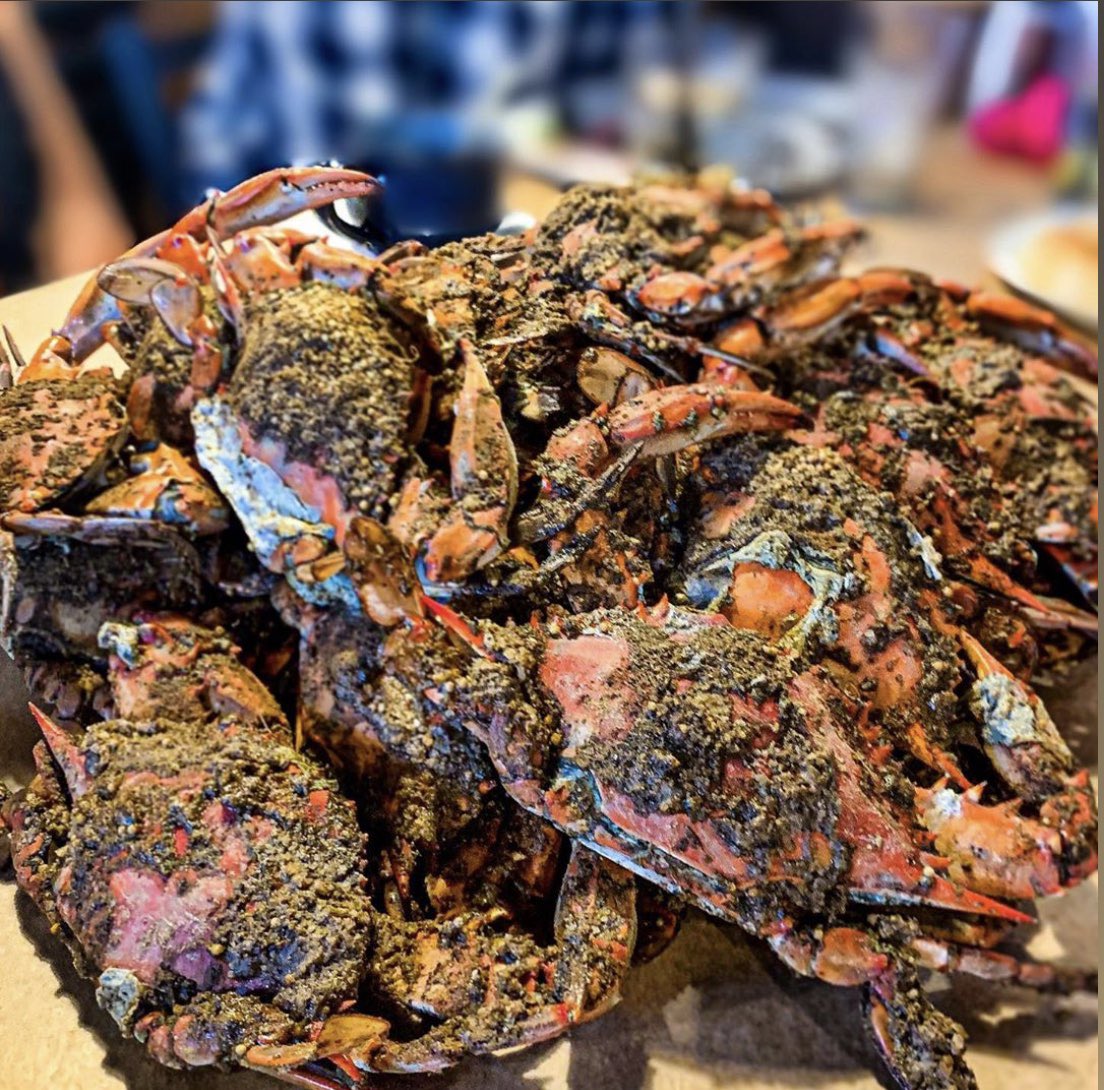 Haven't tried them yet but...

Crab Dumplings from Pinch at @ Mt Vernon Marketplace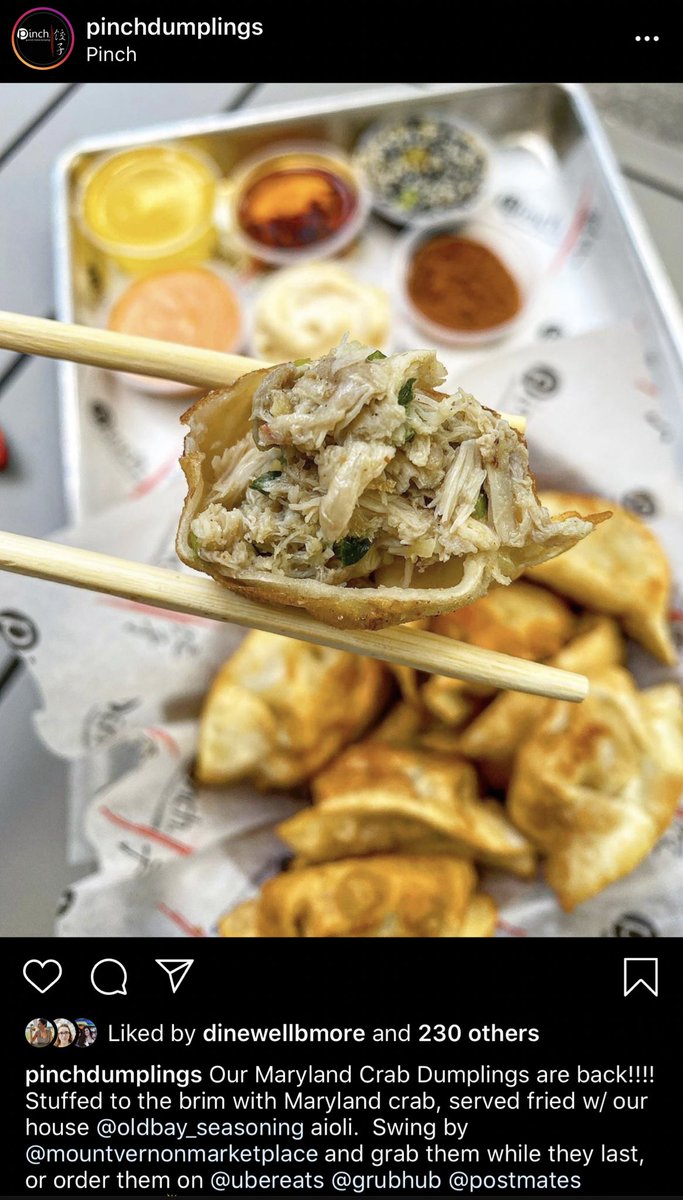 Softshell Crab sandwich- Faidley's Seafood (Big Softy, The Local Oyster, Dylan's Oyster Cellar are some other good spots)

203 N Paca St, Baltimore, MD 21201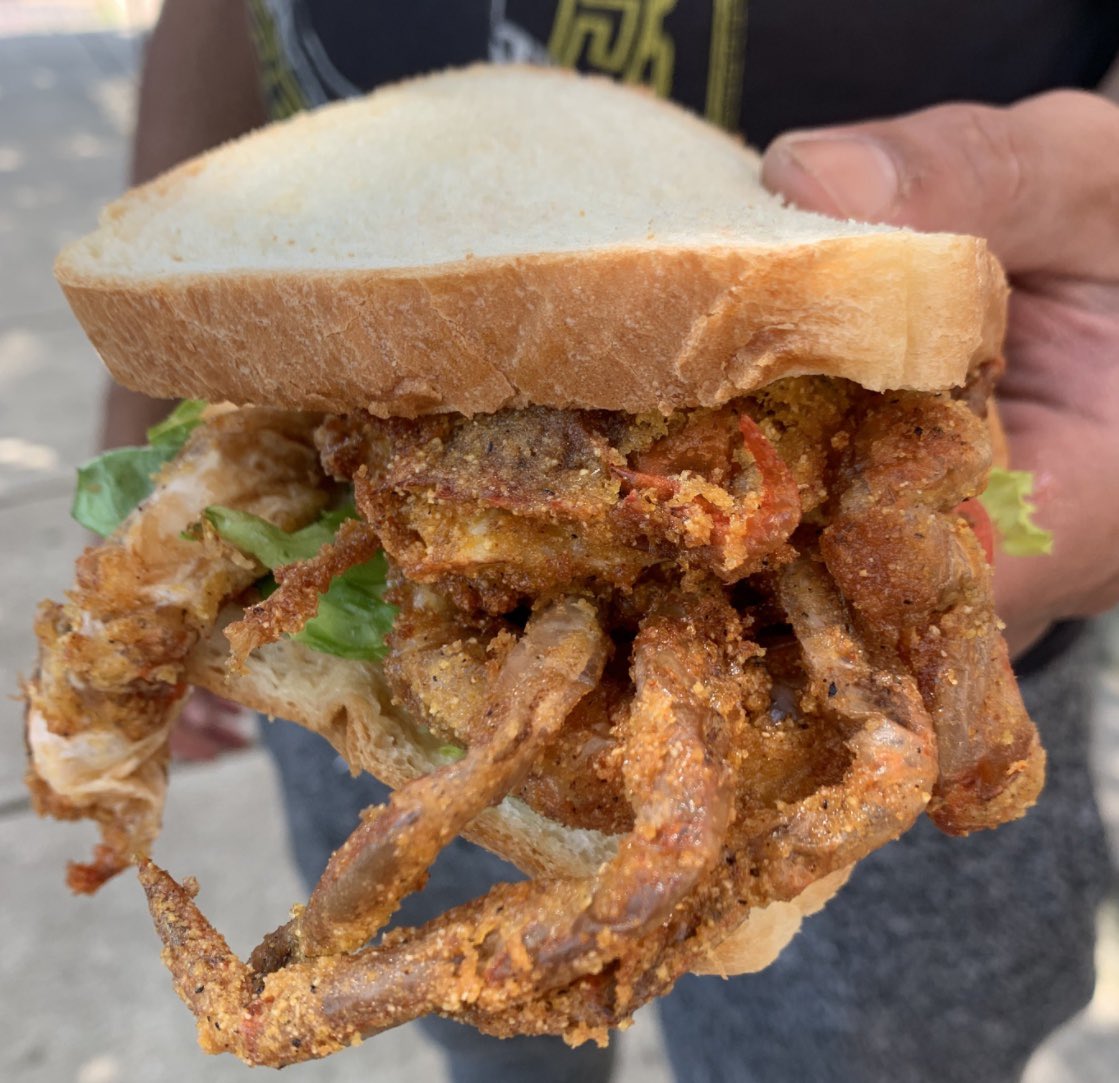 Crab nachos and Chicken Chesapeake Quesadilla (blackened chicken and crab)- Nacho Mama's

2907 O'Donnell St, Baltimore, MD 21224

(These nachos had crab dip and chicken)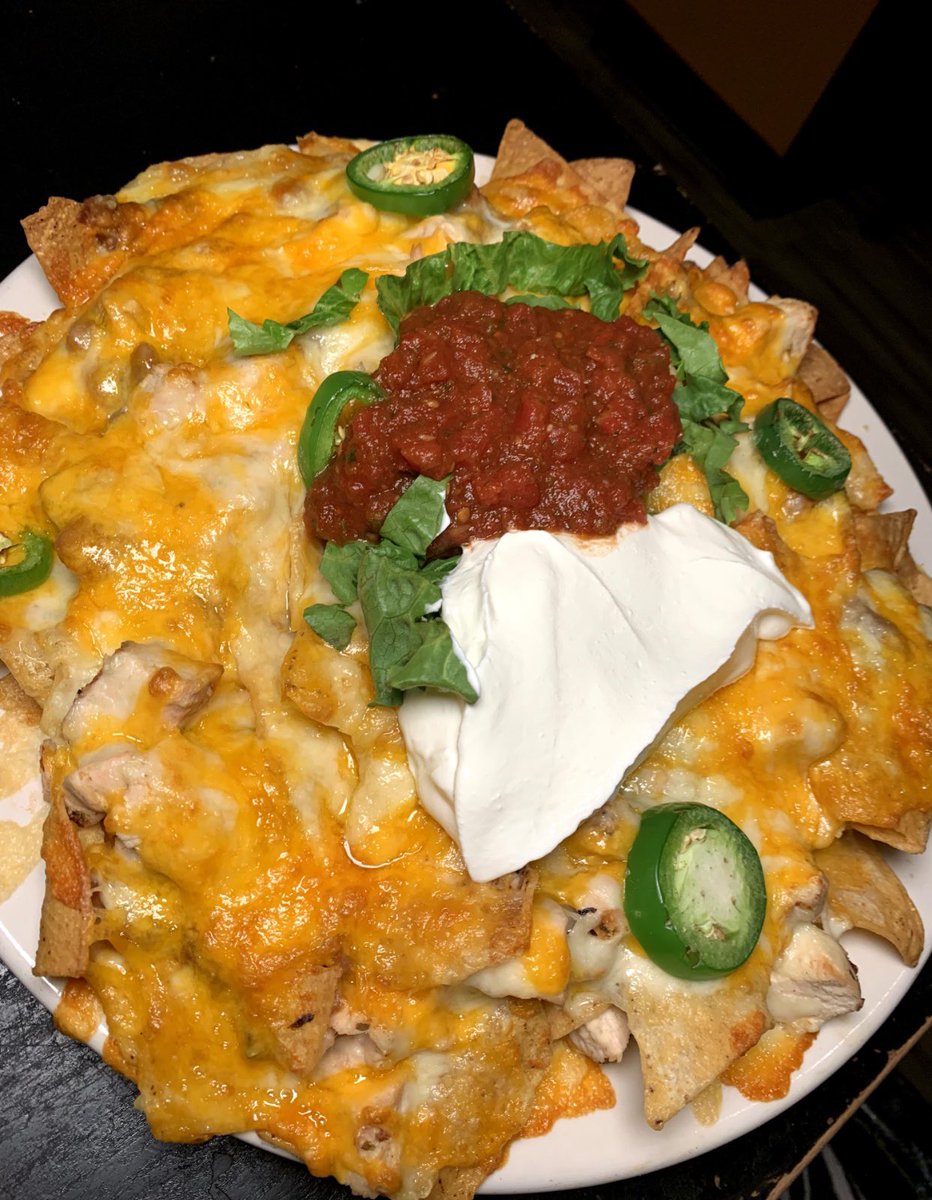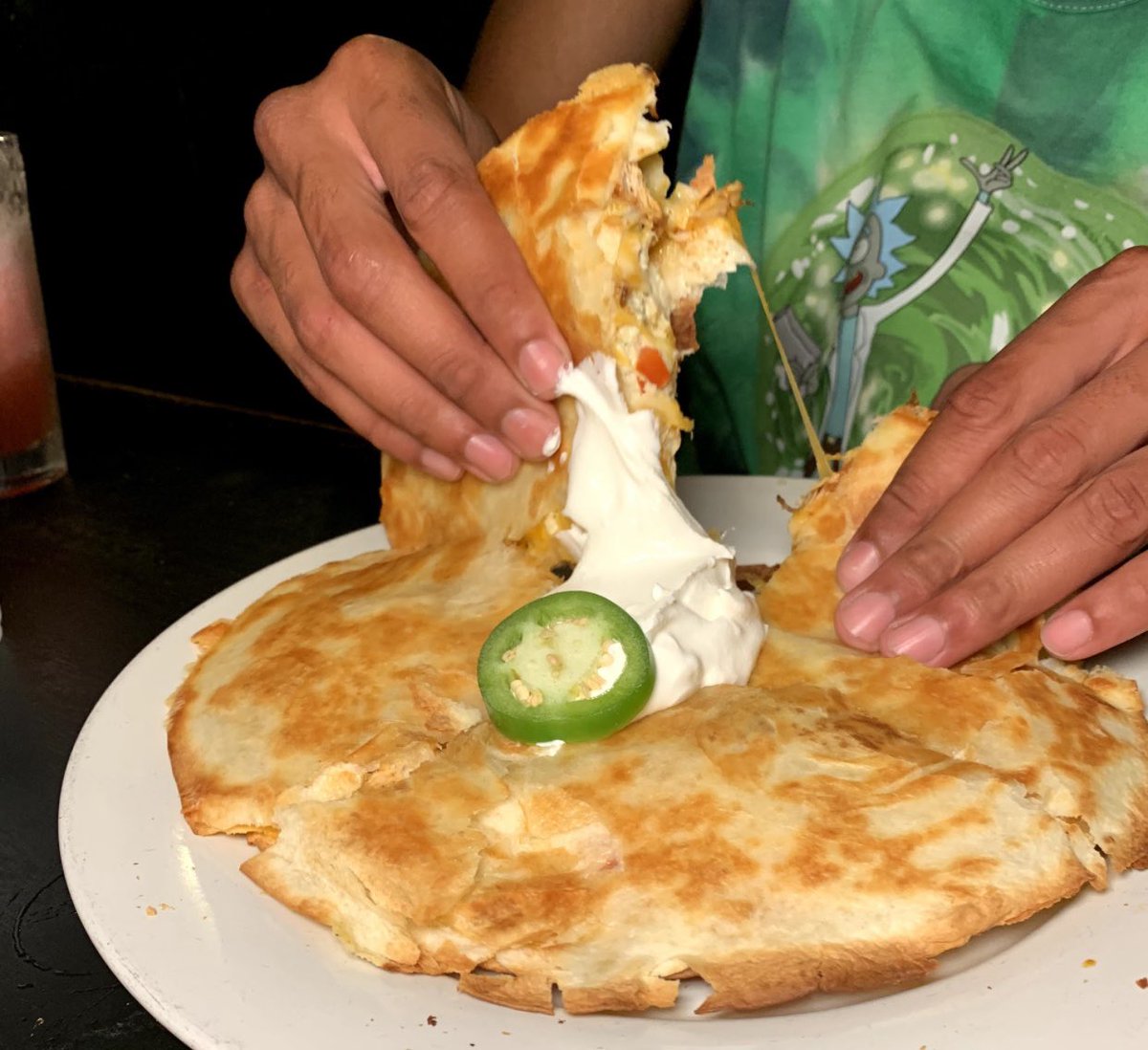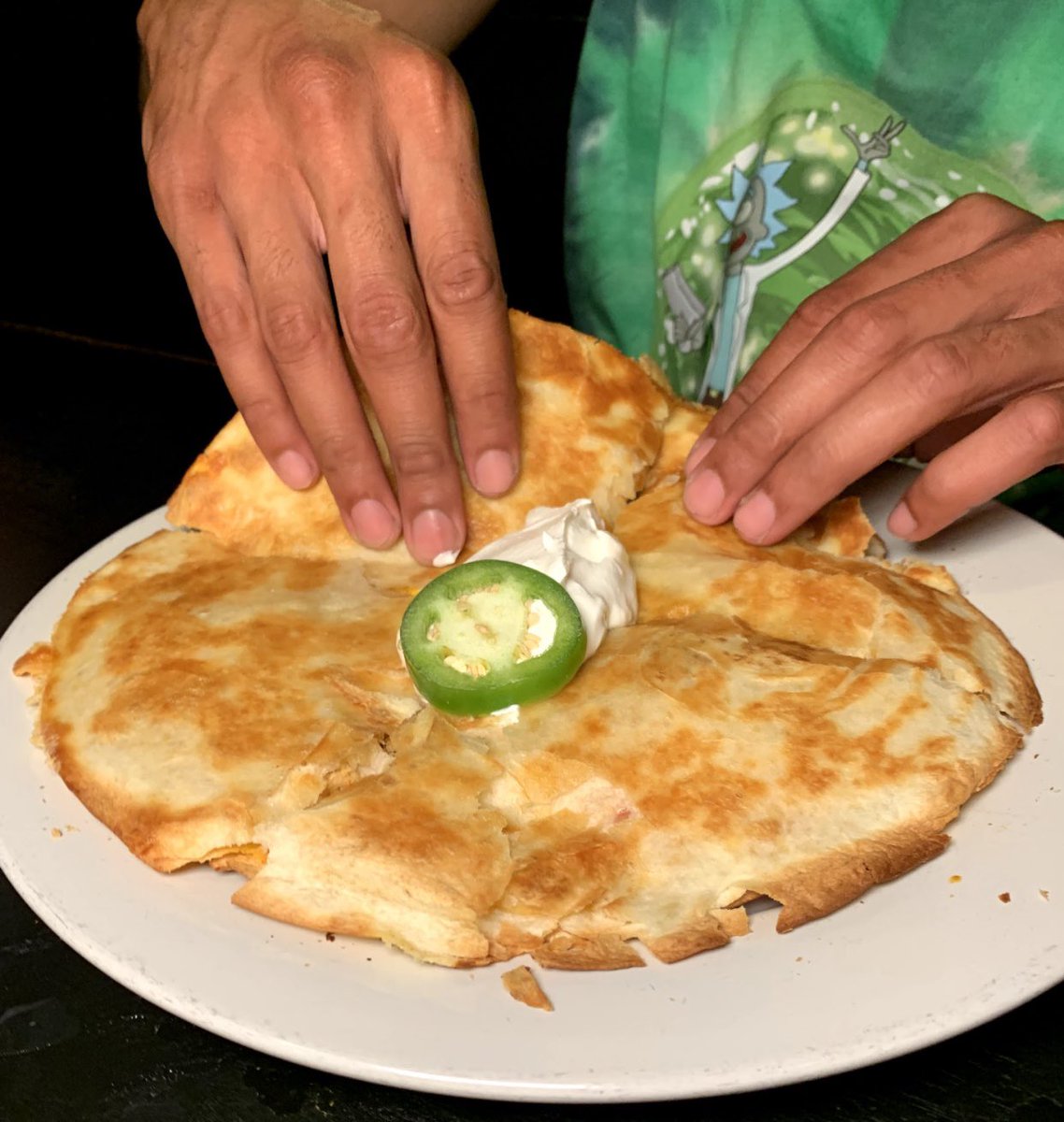 Crab Dip Street Corn by Makin' Corn
Find them at random Baltimore festivals once we have festivals again 😭
m.facebook.com/makincorn/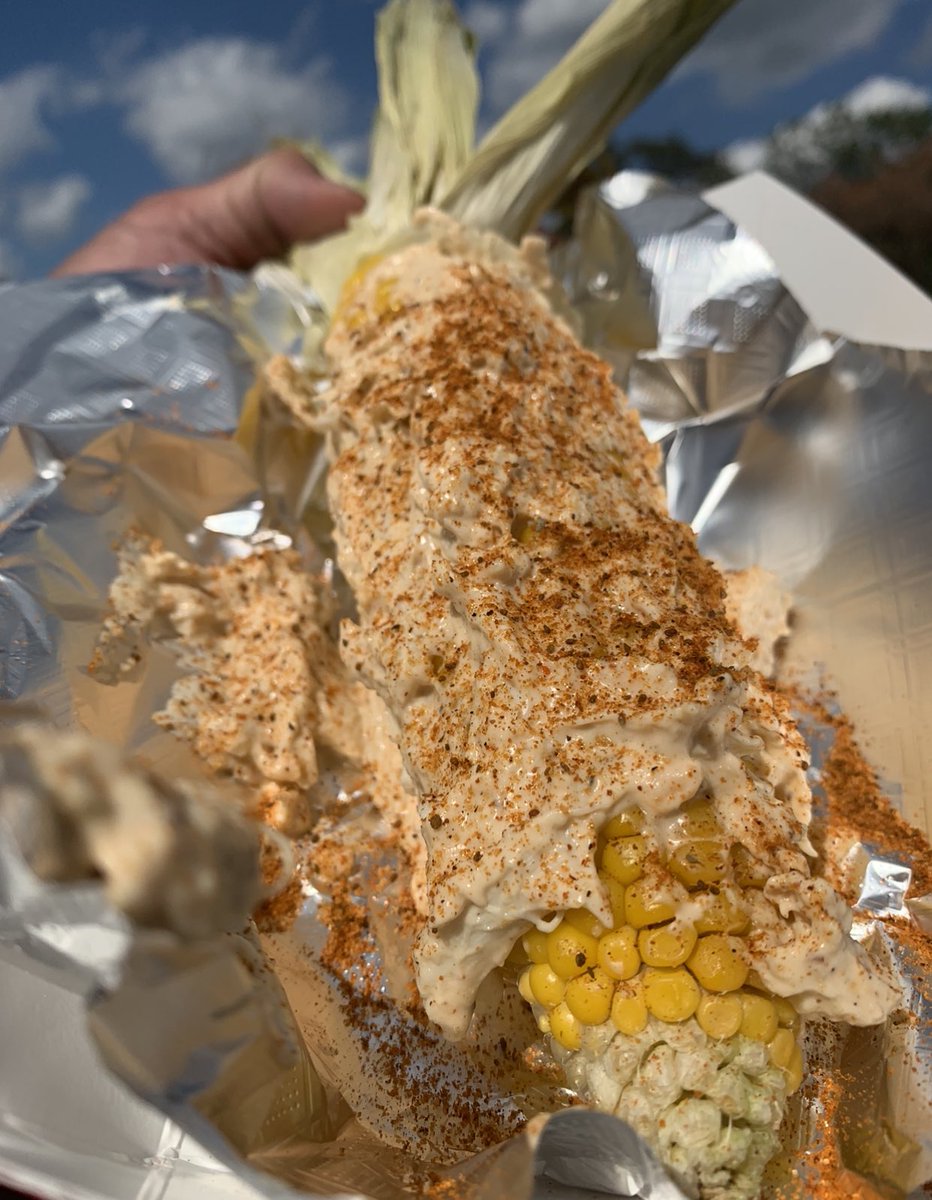 Crab Mac Hotdog and Crab Mac Fries- Stuggy's

809 S Broadway, Baltimore, MD 21231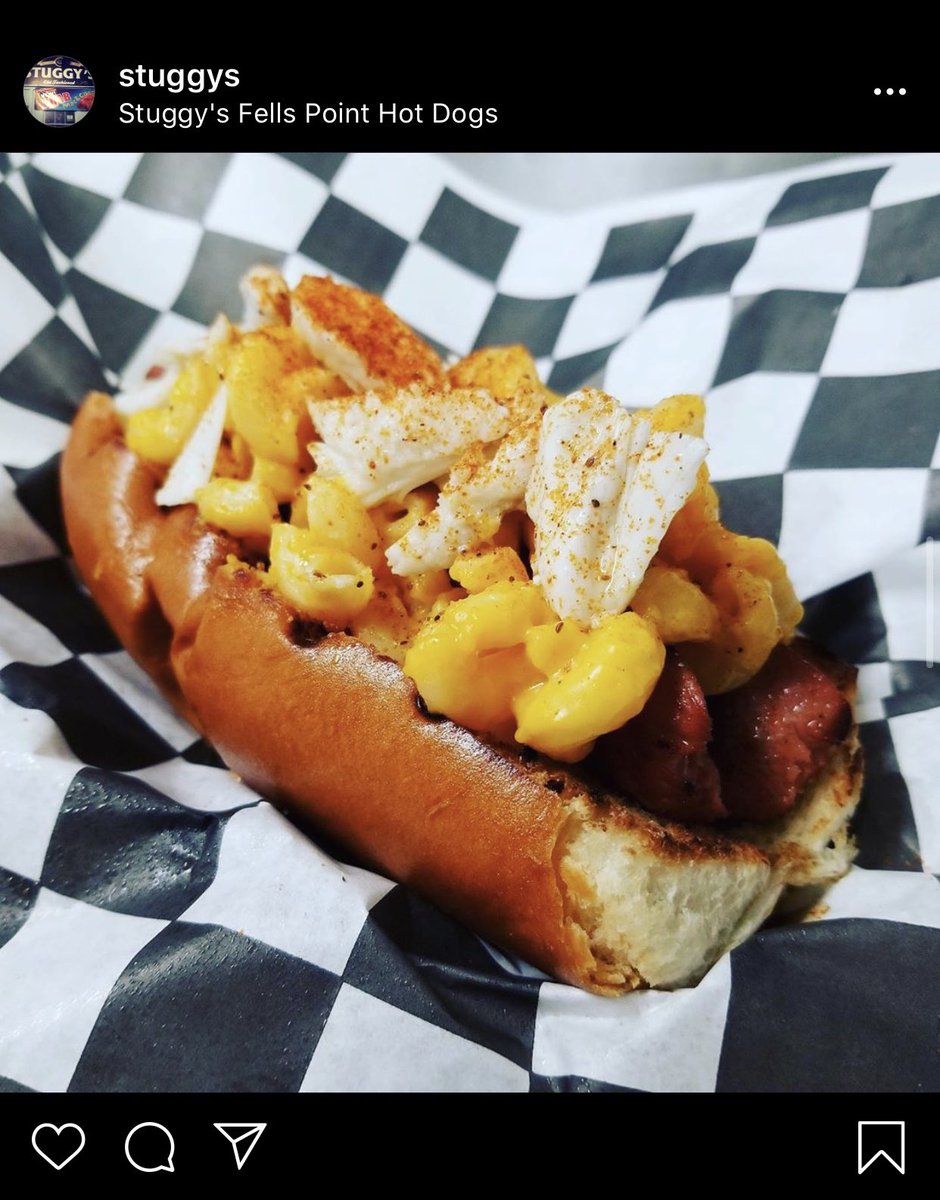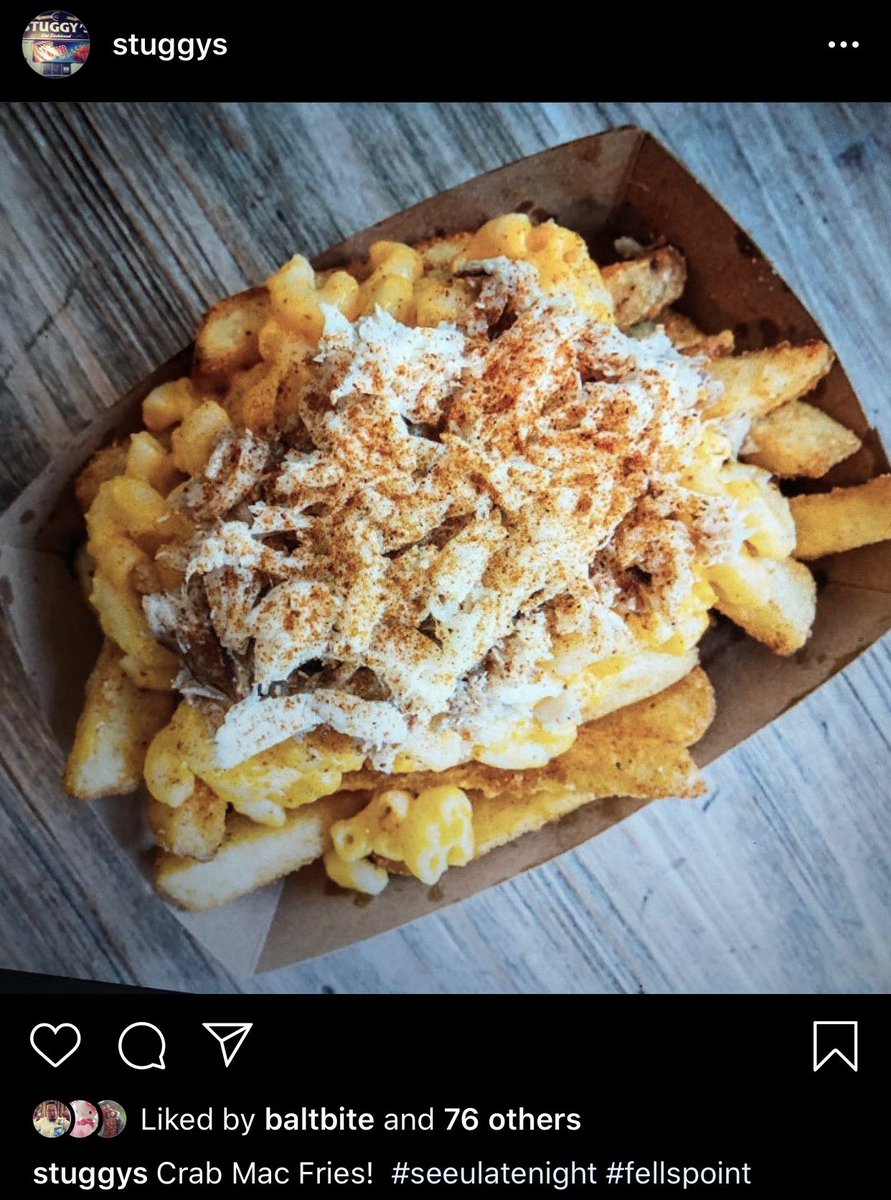 Maryland Roll

Naked Grill Sushi & Yakitori
2748 Lighthouse Point E, Baltimore, MD 21224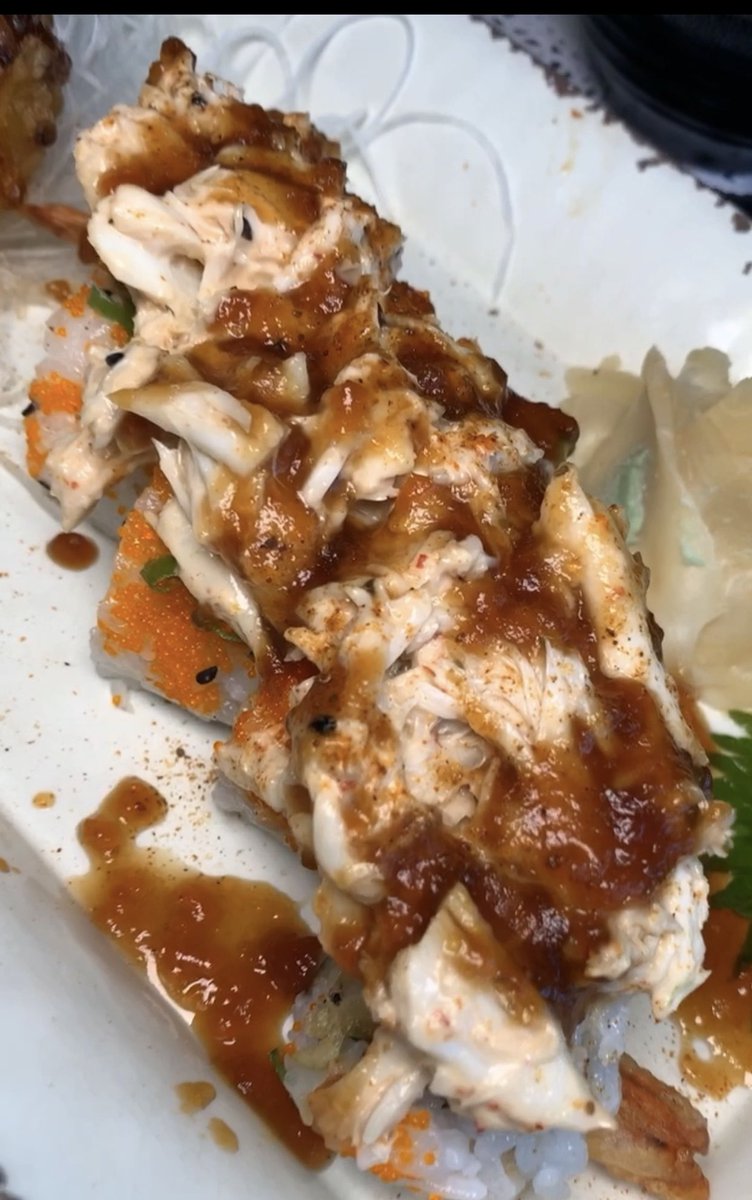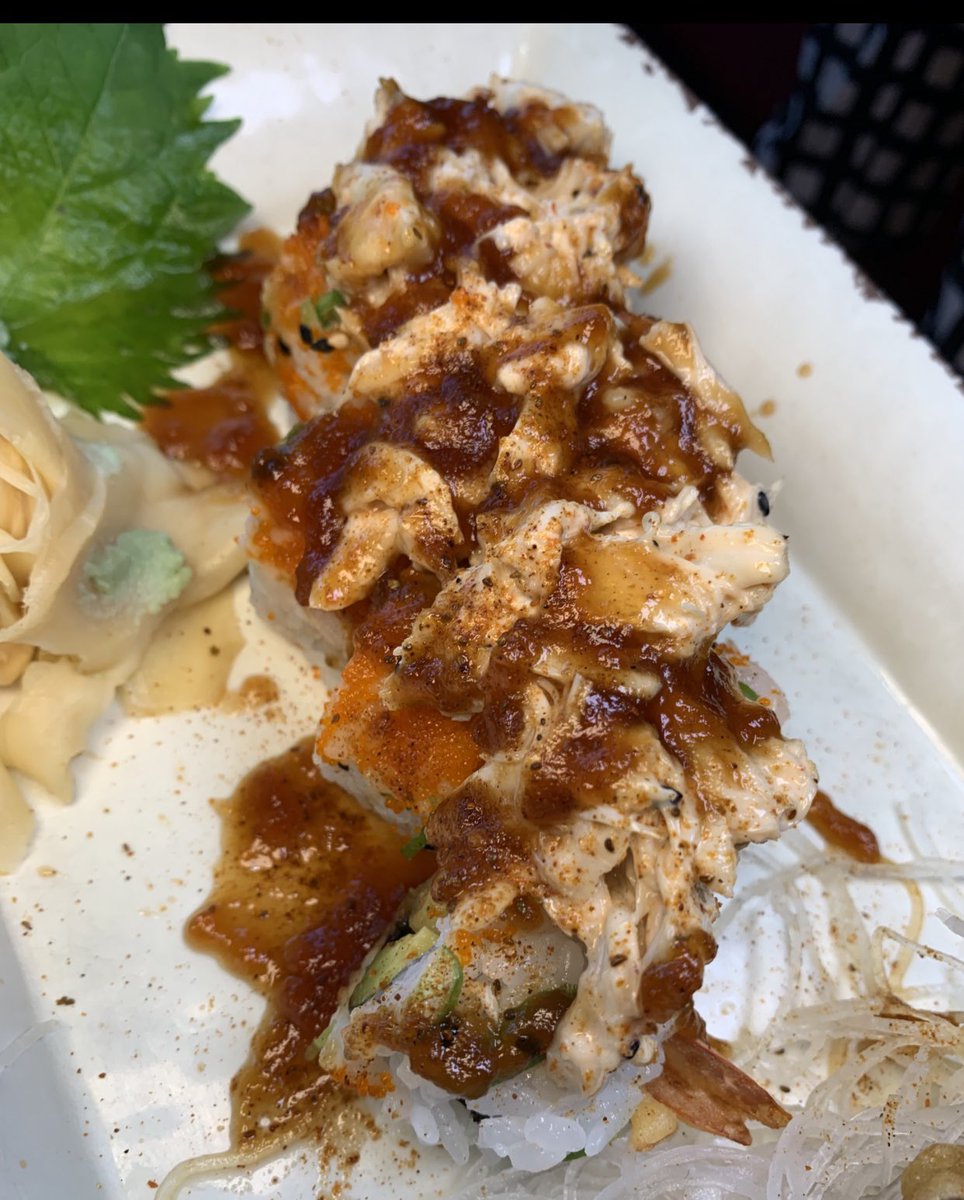 Crab Steamed Buns

Ekiben
1622 Eastern Ave, Baltimore, MD 21231
911 W 36th St, Baltimore, MD 21211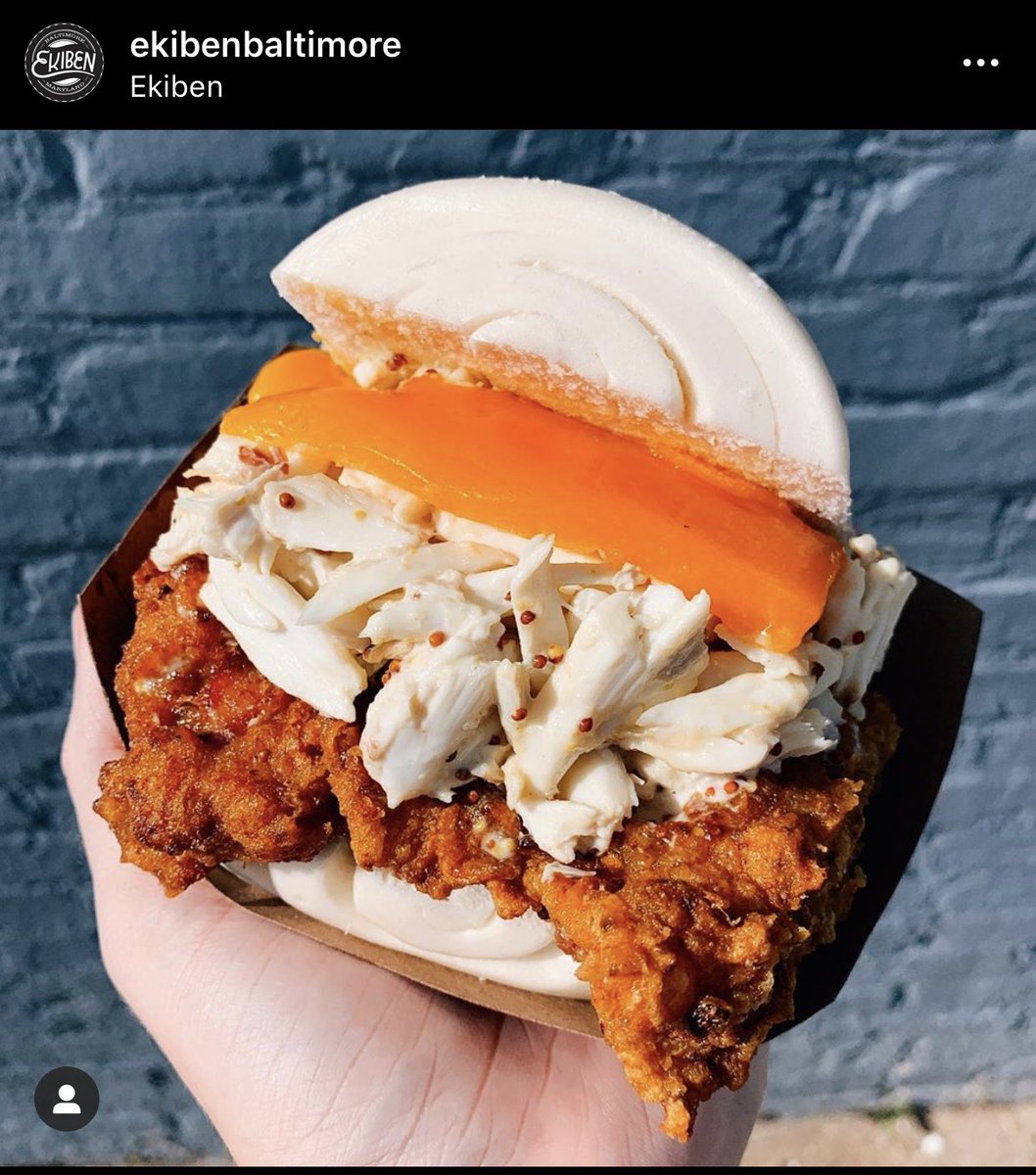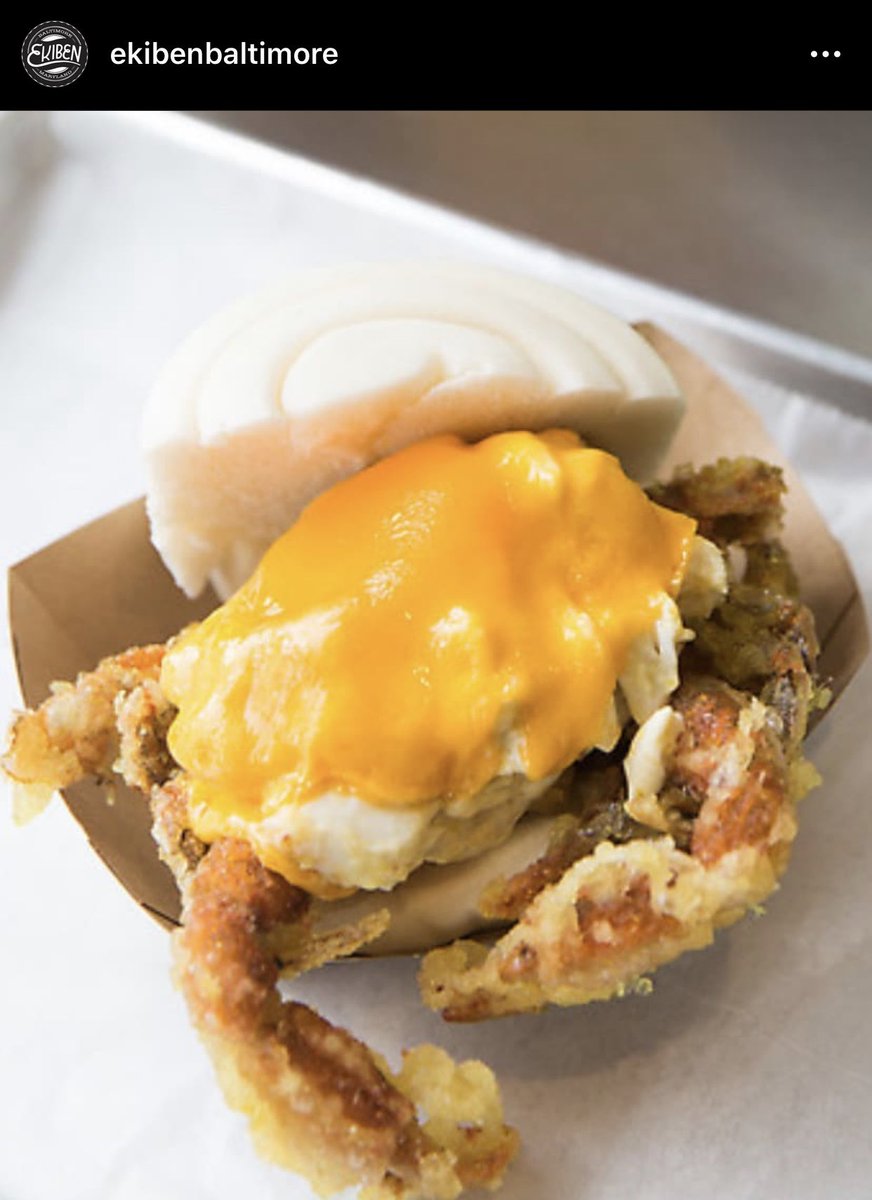 That's all I can think of right now! Not 📸'd are crab deviled eggs but you can also find those here.

Again, some of these are not my personal favs but they are all good. Let us know what other crab dishes in Baltimore belong on this list!

Baltimore is a foodie destination💓
Sharing good local spots and other fun stuff over on IG too!
instagram.com/charmcitytable…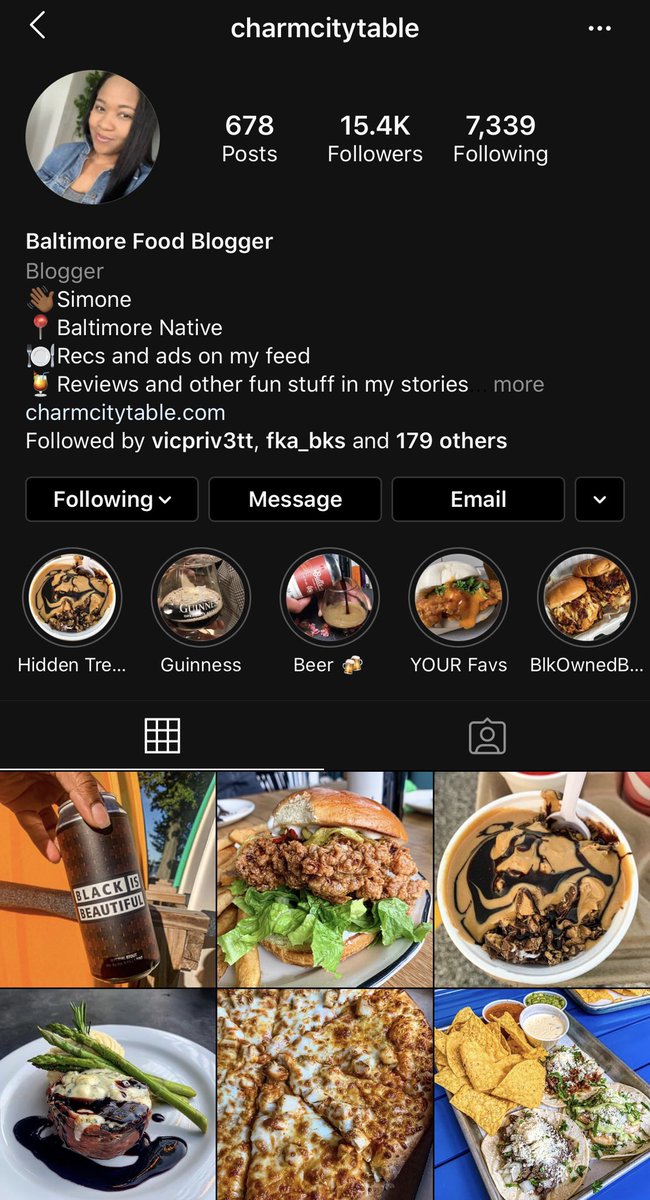 *Oh and some of these places require reservations like Papi Cuisine. (You can only get the egg rolls when you dine in).

**Note the items that are specials and not reg menu items like the crab cake tacos and Bmore club sandwich

I would call or check online before pulling up!
Create an account for weekly updates and features such as bookmarks & reading history.