Kai-Fu Lee (@kaifulee) is the former president of Google China, an artificial intelligence expert, and venture capitalist.

He recently gave a talk, highlighting his key life lessons.

A summary 👇🏼👇🏼👇🏼
1) At Columbia University, he fell in love with computers and artificial intelligence.

He made the decision to switch from political science to computer science, a major turning point in his life.

Lesson: Do what you love, and you'll never work another day in your life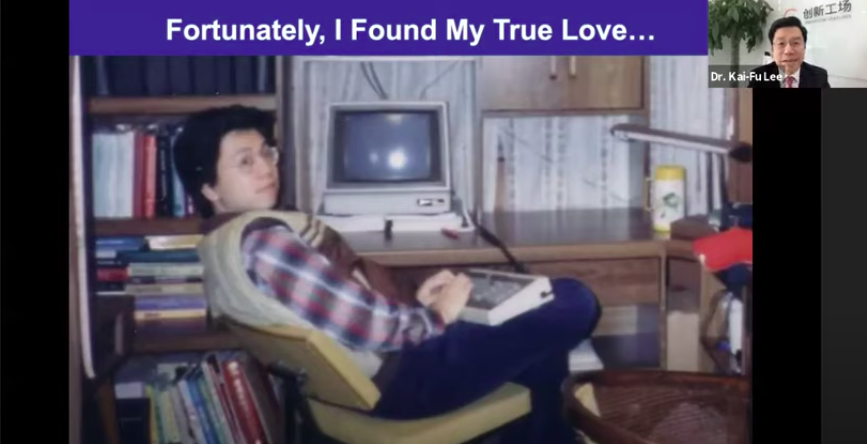 2) When changing the focus of his Ph.D. thesis, challenging conventional wisdom, his advisor Raj Reddy told him:

"I don't agree with you, but I support you"

Lesson: This mindset gives young people a chance to unlock their creative potential, and should be embraced by leaders.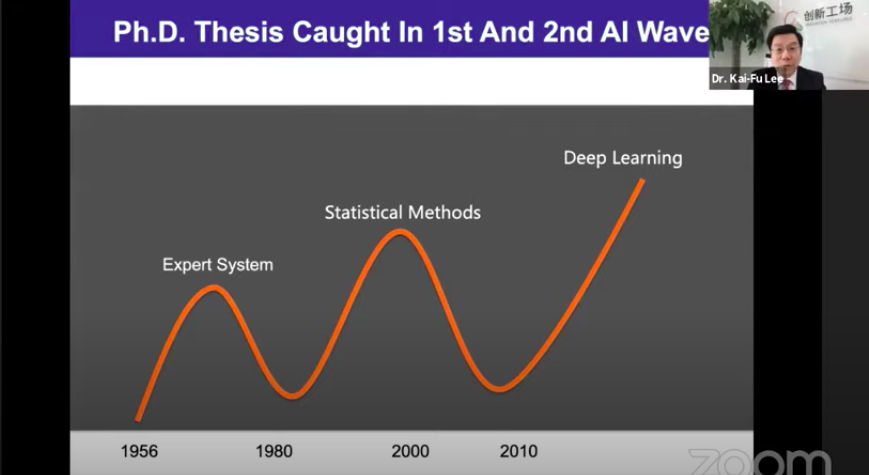 3) Focusing on cool technology is satisfying to work on, but is not sufficient.

In the real world, usefulness, and not technology, determines whether a project or company is successful.

Lesson: What matters is not innovation, but useful innovation. Make something people want.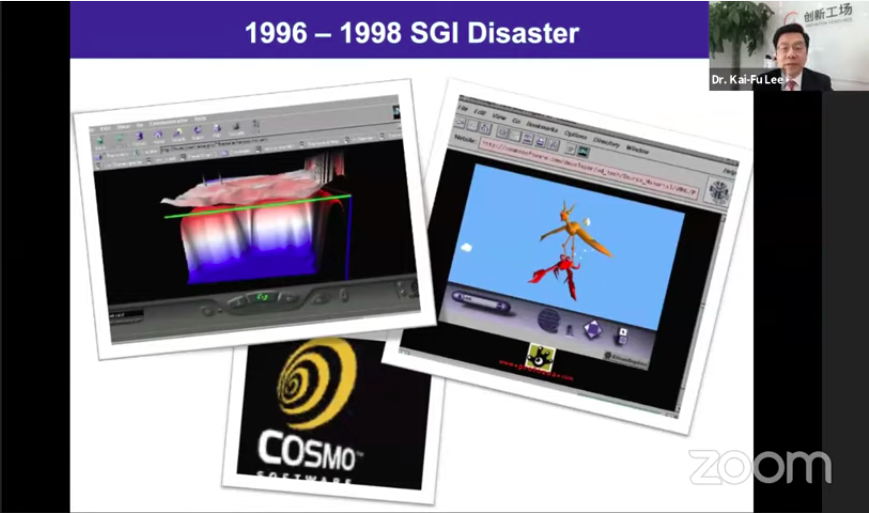 4) When he went from Microsoft to Google, he was dragged into an ugly lawsuit regarding a non-compete clause in his contract.

He was so stressed that he couldn't sleep and eat anymore.

Lesson: Use the Serenity Prayer to focus on the things you actually control.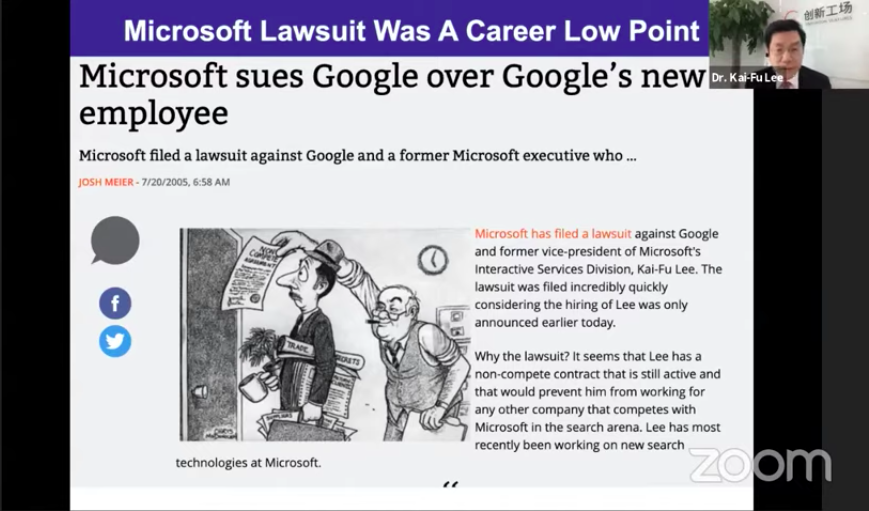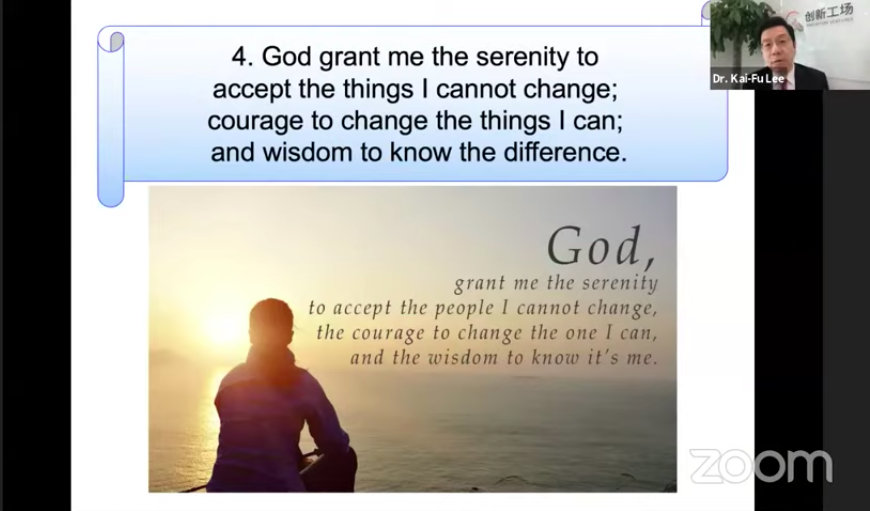 5) Whenever there is a crossroads in your life, re-watch the Stanford Commencement Speech by Steve Jobs.

It helped him to quit his job at Google and start his venture capital fund.

Lesson: Follow your heart and trust that the dots will somehow connect in the future.
6) In 2013, a PET scan revealed 4th stage lymphoma with 20 malignant tumors in his intestines.

He survived the illness, forcing him to rethink his workaholism.

Lesson: The richest man is not he who wants the most, but he who wants the least.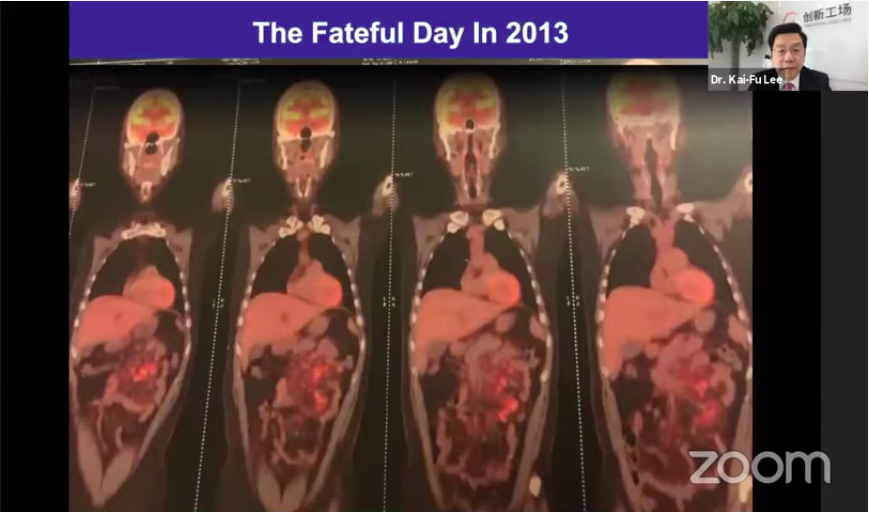 7) He read the book The Top Five Regrets of the Dying, and started to spend more time with his family and loved ones.

Lesson: Care for others from your heart, and lead your life by giving unconditional love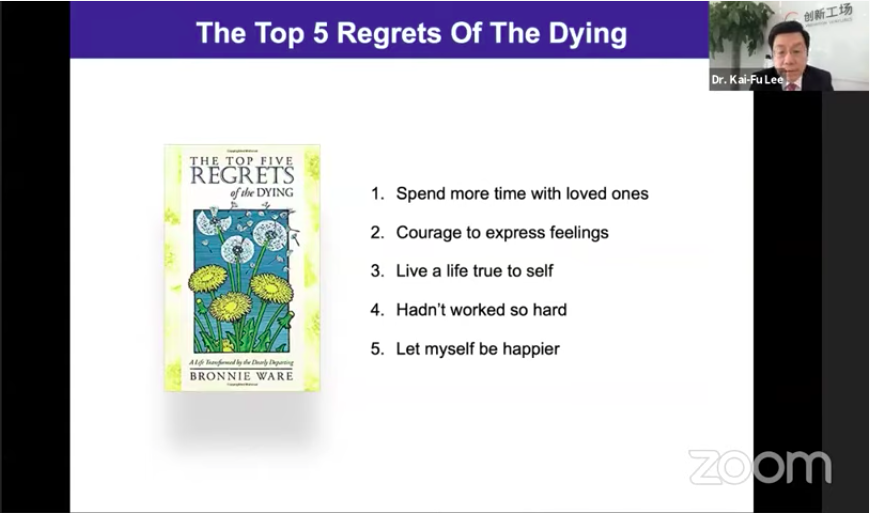 8) After working decades in artificial intelligence, he had an important insight:

AI has no creativity and no love.

Lesson: AI will liberate humanity from routine jobs, so that humans can focus on what truly matters, creativity and love.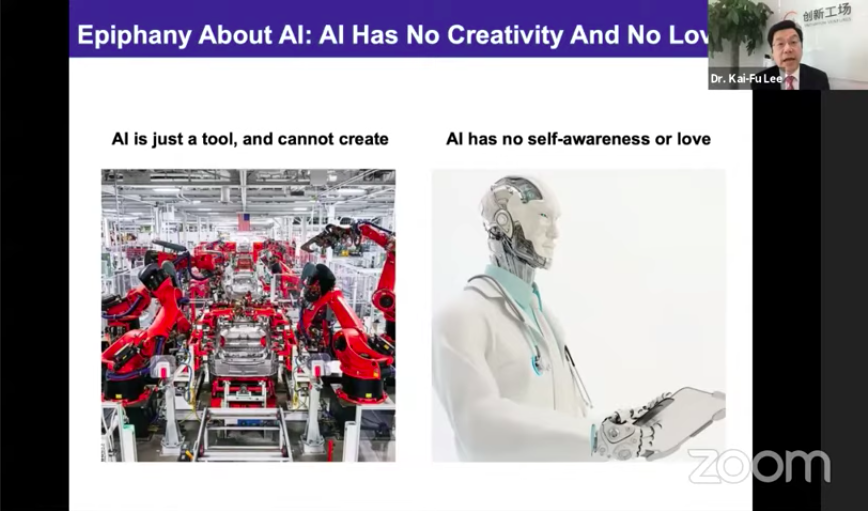 9) Conclusion: Humans learn the most when facing the greatest obstacles.

Summary of his key life lessons: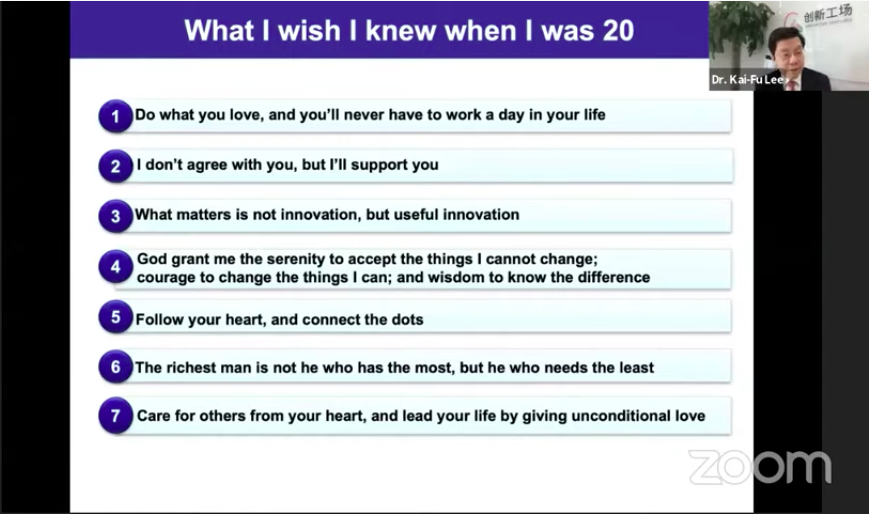 Here's the full recording of the talk, which I highly recommend:
youtu.be/QaKIUG8A1UU
If you learned something today, you should subscribe to my email newsletter about lifelong learning and personal development
remo.org/newsletter/
Create an account for weekly updates and features such as bookmarks & reading history.