(Short thread) Reading the Mueller Report: Ongoing matters

"In the course of conducting the investigation," Special Counsel wrote, we "periodically identified evidence of potential criminal activity that was outside the scope of the Special Counsel's authority."
1/
14 referrals of potential criminal activity were passed to other law enforcement agencies.

One of these referrals is about Michael Cohen. One has something to do with Skadden Arps.

The others look like: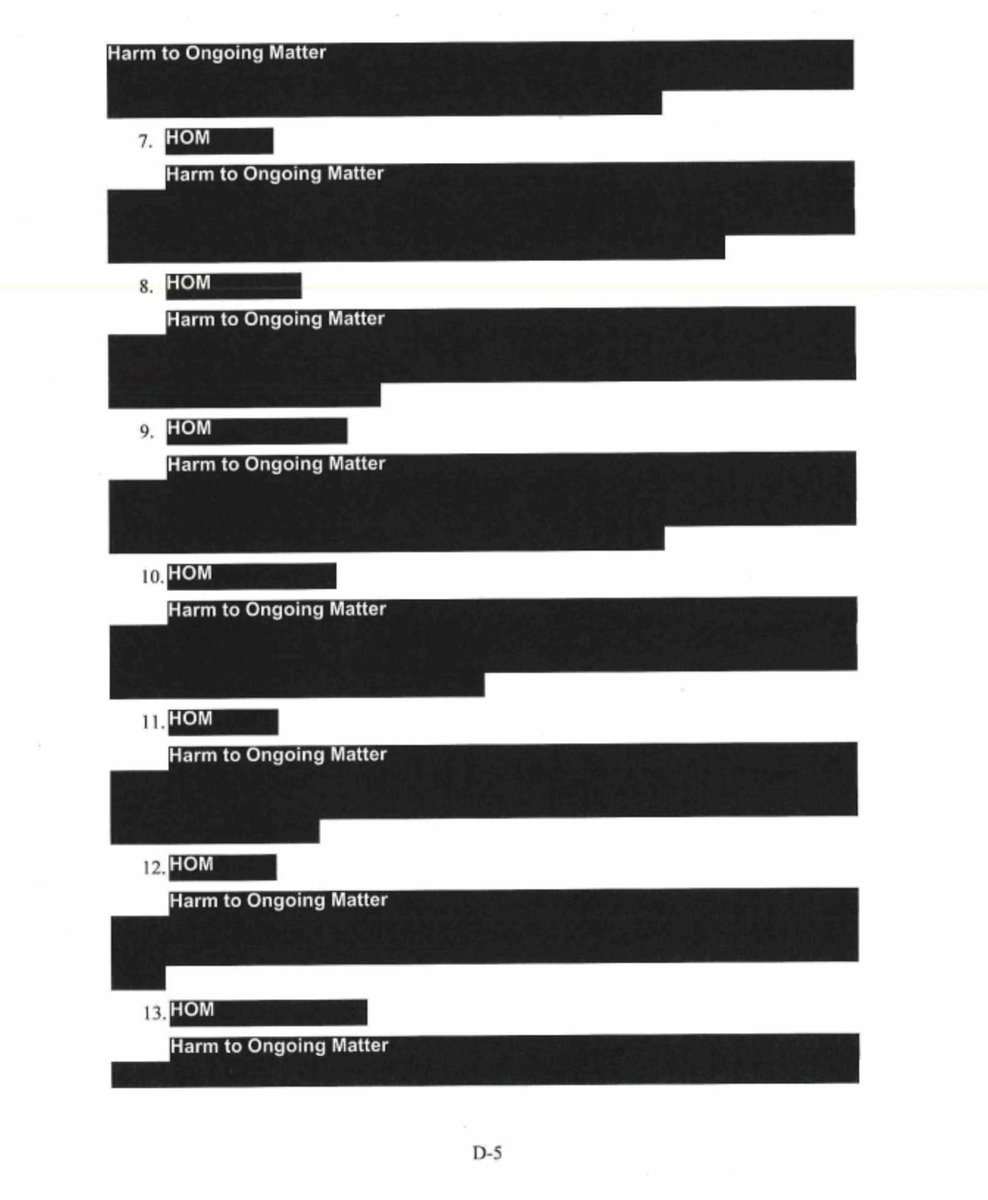 2/ Other cases, which fell within the special counsel's jurisdiction, are on-going, and have been transferred to other prosecution offices.

The first 8 are well known: Cases like Flynn and Gates awaiting sentencing, and U.S. v. Internet Research Agency.
3/ The 9th arose from illegal payments Paul Manafort received from the Ukrainian government before and during the tenure of [pro-Putin] Viktor Yanukovych.

The 10th is Roger Stone's case.

The 11th is still undergoing investigation.
4/ It's possible to glean clues from what falls near the redactions in the Report (for example, Corsi still seems to be in trouble), but for the most part, we can't read much in these tea leaves—other than the "witch hunt" uncovered lots of criminal activity.
5/ I've now reached the end of the report.
Part I of "Reading the Mueller Report" begins here:
twitter.com/Teri_Kanefield…
An easier way to read them may be my blog (although getting "likes" on Twitter is fun.)
Twitter economics: Legal/political commentary in exchange for likes.
6/ My blog is here:
terikanefield-blog.com
I took down some of your questions as I was working, but I'm sure I missed many of them.
I hope my threads will answer a lot of the questions.
End/
Create an account for weekly updates and features such as bookmarks & reading history.