Everything they say about California's fires is wrong
- Coast shrublands distinct from forests
- 1st needs less fire 2nd needs more
- Powerlines, wood fuel more important than climate change
My latest @Forbes — please share!
forbes.com/sites/michaels…
forbes.com/sites/michaels…
@Forbes Over the last four years, Environmental Progress has worked tirelessly to advocate for nuclear energy in large part because we need it to address climate change.

At the same time, we are committed to following the truth wherever it leads.
@Forbes And so, as fires first raged in the Amazon and now in California, we have sought to understand the underlying causes of the fires, and not use them, as some politicians and environmentalists have, to advocate a pre-existing agenda.
@Forbes Climate change is important, but it's not the only environmental issue in the world, and treating it that way creates the risk that we will pursue bad solutions.
@Forbes The scientists who I interviewed for my new Forbes column on the California fires make that point more eloquently than I could have.

I hope everyone who cares about climate change will keep an open mind when reading this.

/END
@Forbes A comment from one of them, Jon Keeley: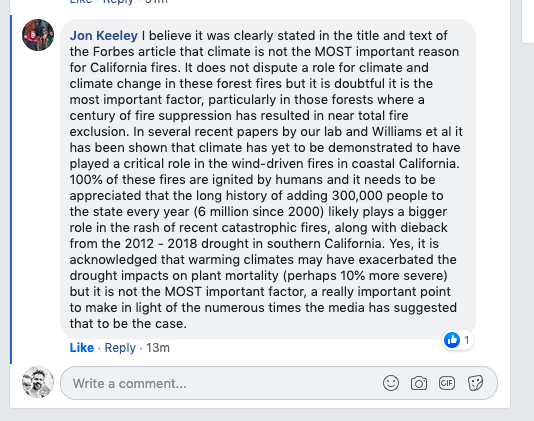 Create an account for weekly updates and features such as bookmarks & reading history.